Ruby Slippers Diorama Resin Pendant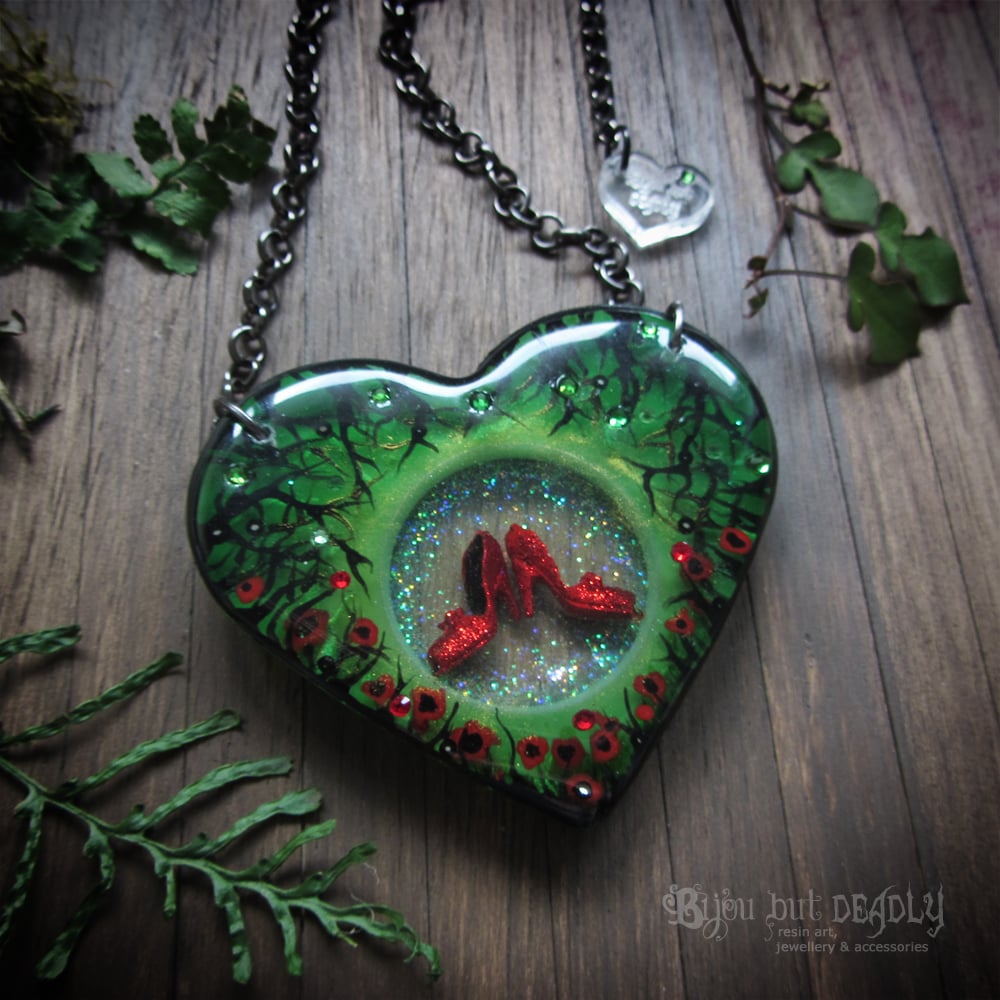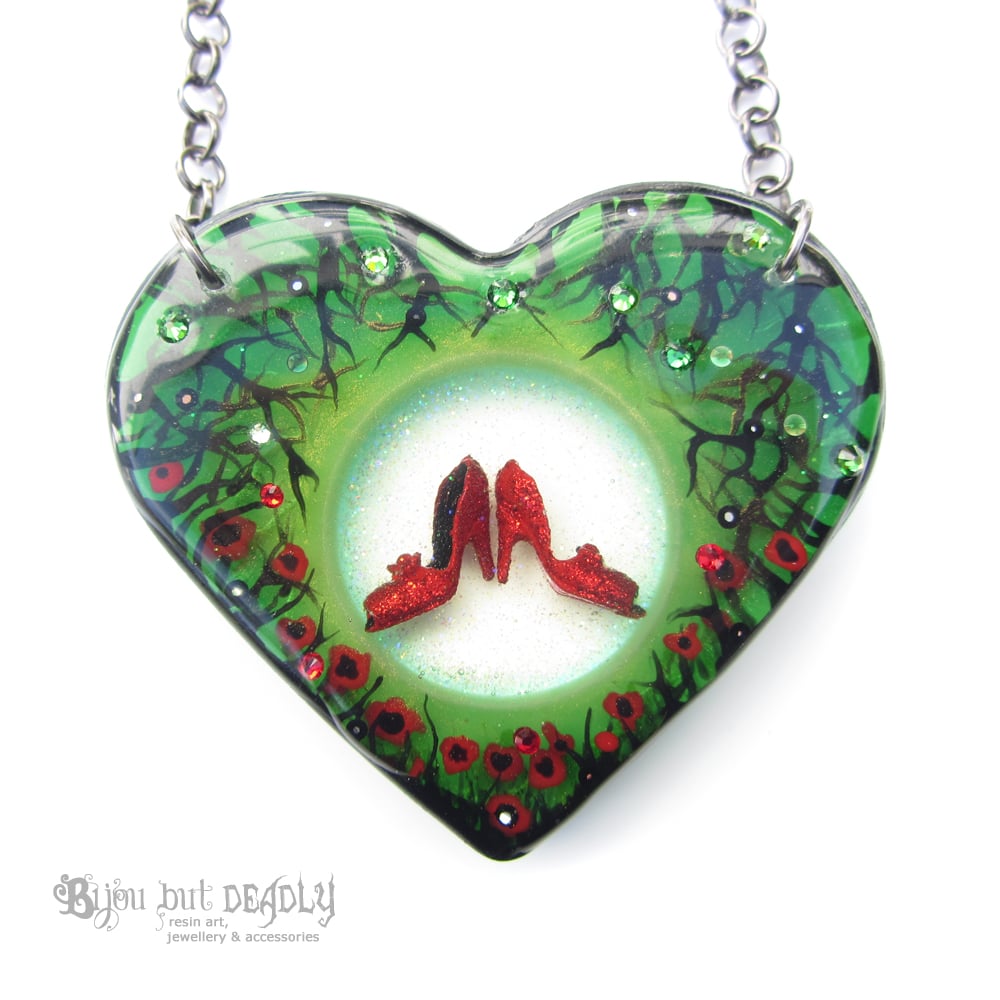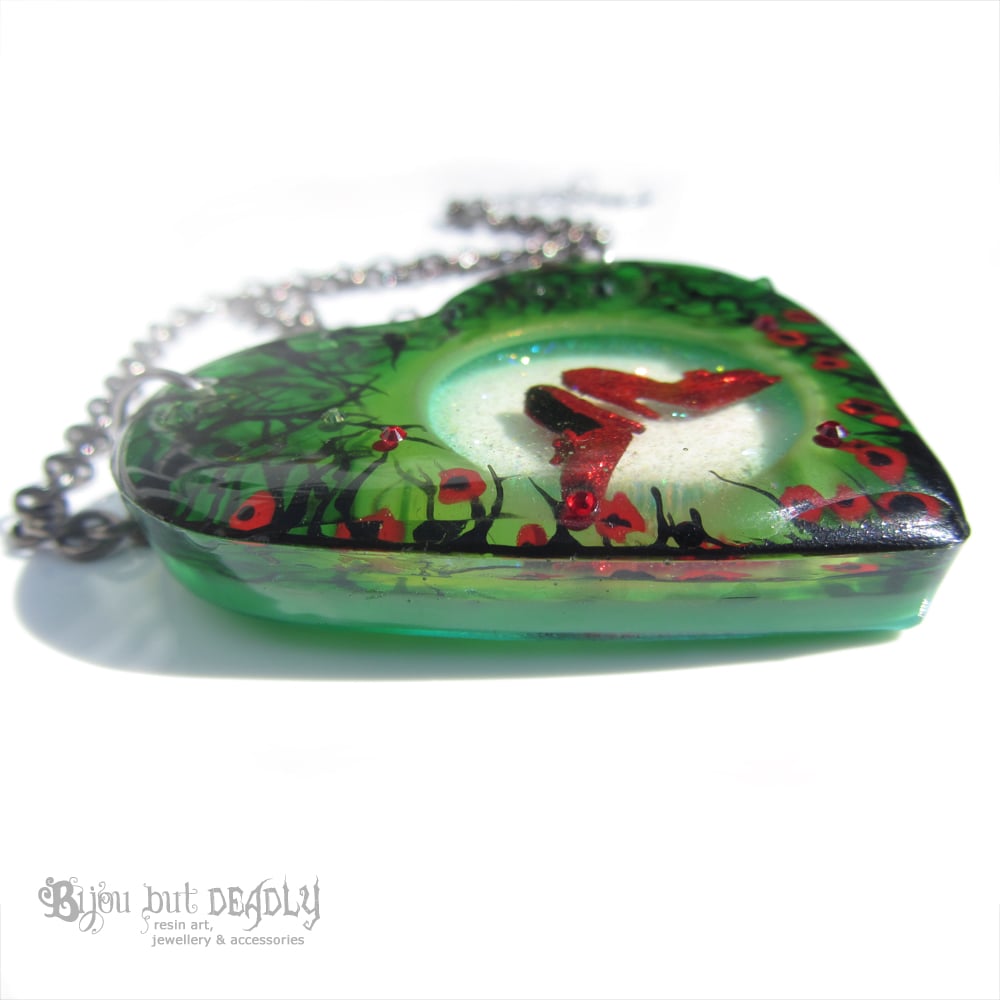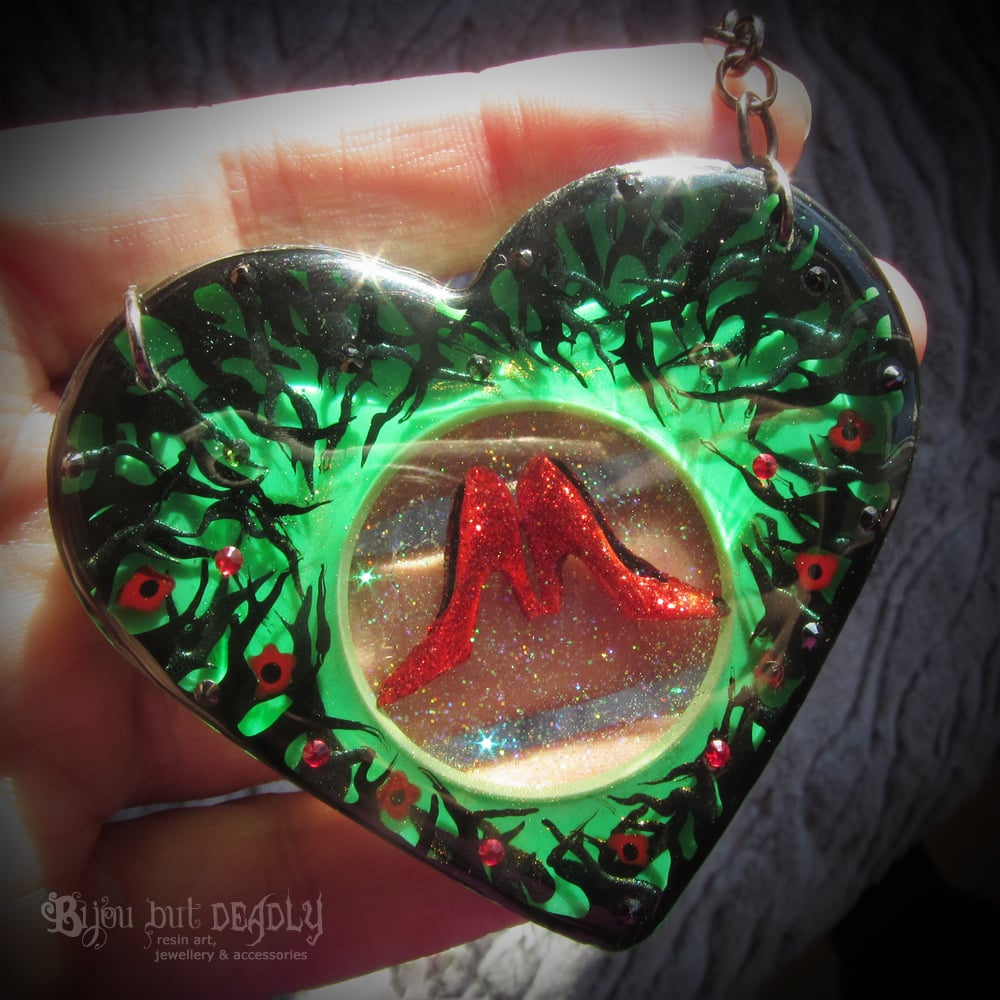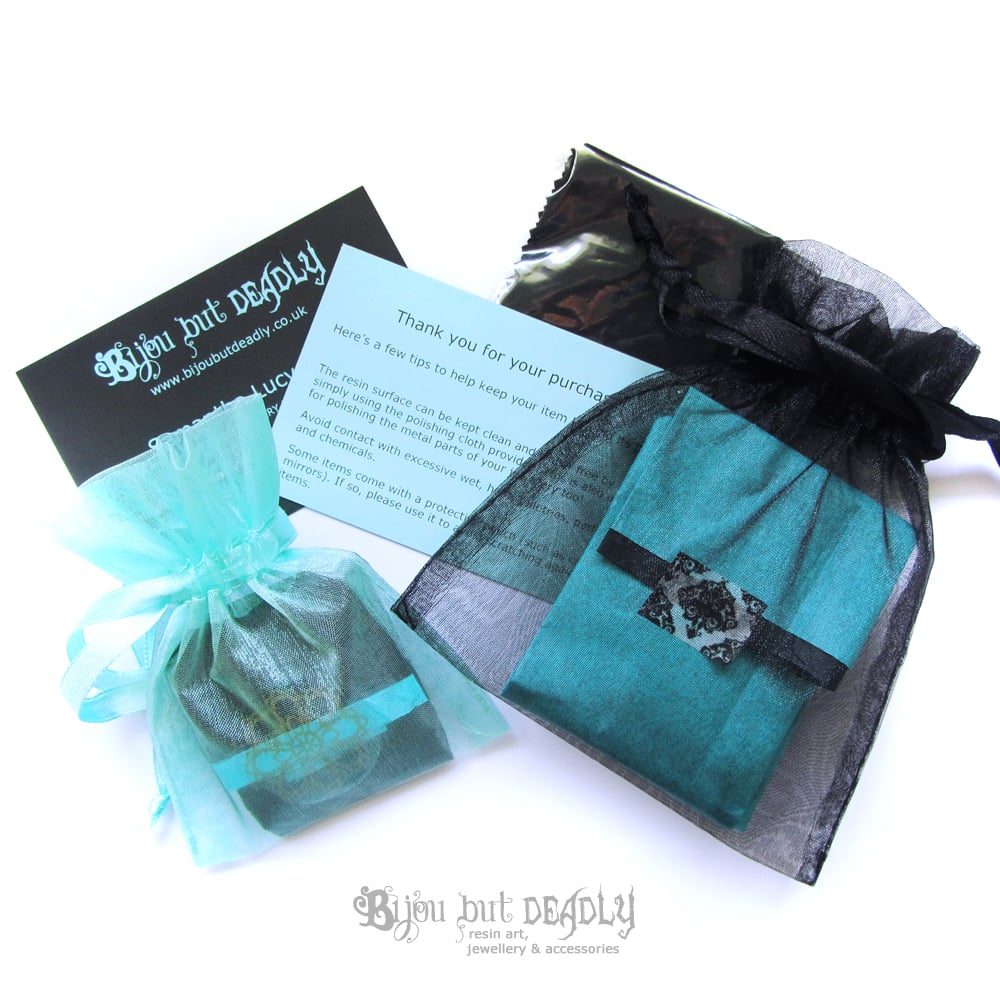 This a large, statement piece of jewellery featuring multiple techniques.
A pair of hand glittered, miniature ruby slippers sit suspended in sparkly resin which is inlaid in a large heart of thorny branches and poppies.
The twisted thorns and poppies are hand painted within many layers of resin and a little fairy dust is added for good measure!
Swarovski crystals add a little extra sparkle - making this a pendant that certainly won't be ignored!!
The pendant is a deep casting and hangs on a sturdy gunmetal chain.
SIZING
Chain length: 38cm (15")
Extender length: 5cm
Approx size of pendant: 6.5 x 5.8cm
Depth of pendant: 0.8cm
PLEASE NOTE: This is designed to sit higher on the décolletage - if you would like a slightly longer chain or larger neck size, please get in touch.
This pendant is made to order and will take an additional 5 days to ship. Thanks for your patience!
PACKAGING
Presented in an organza bag and includes a polishing cloth.