Pagan Year Seasonal Hand Painted Log Slice Art Hanging Decoration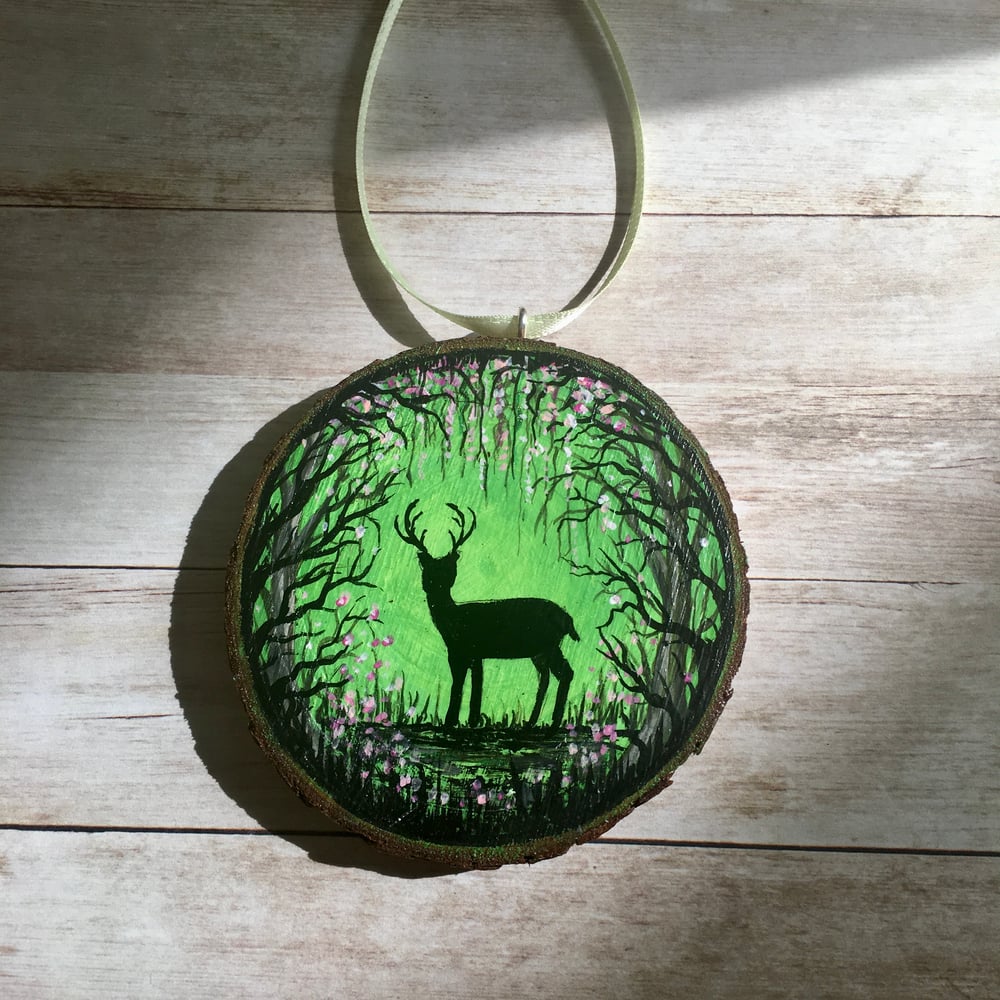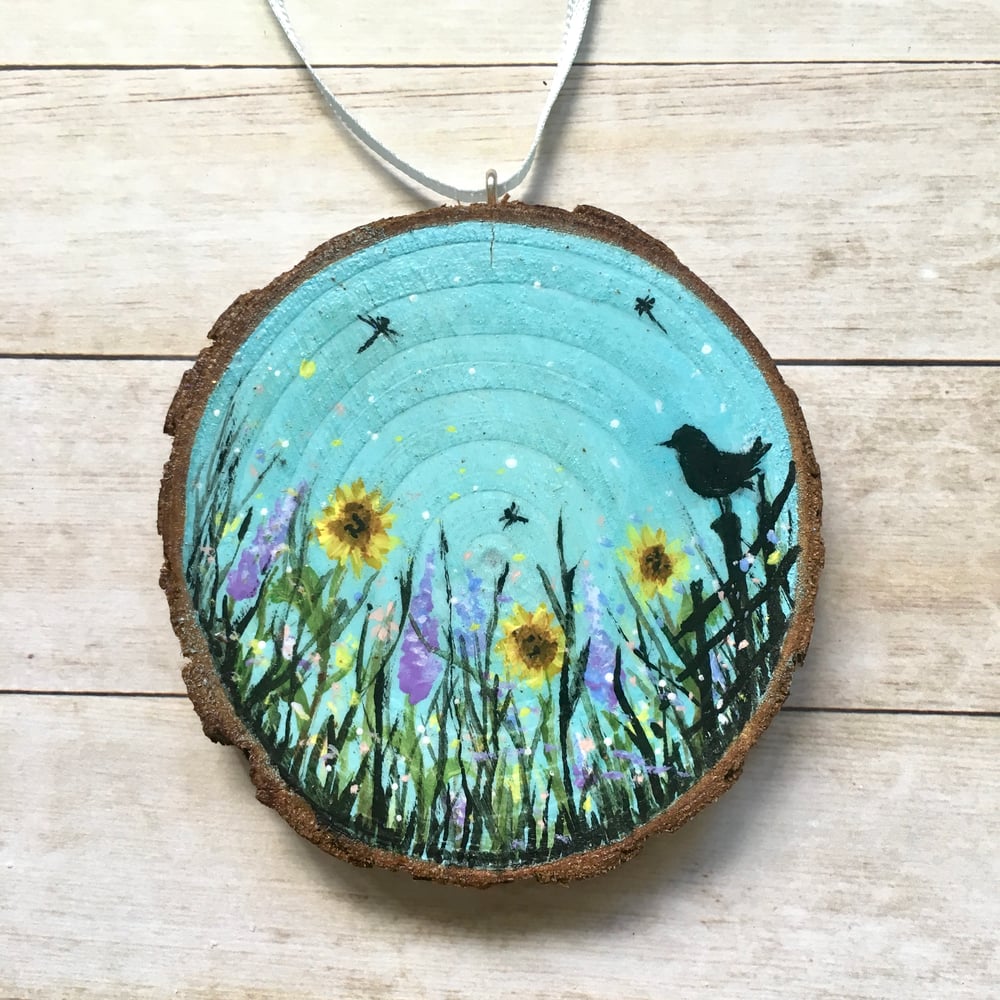 An ideal addition to your home altar or for a seasonal decoration.
Order one or collect the full set!
Miniature original art on log slice features a hand painted scene depicting each of the 8 festivals of the pagan year.
Double sided with one side featuring an animal of the season set in an artistic scene, and the reverse showing a symbol of the season along with wording.
As we go through the year, I will add further festivals available to purchase. Collect one - or collect them all for a beautiful, colourful set!
Each painting is around 6-7cm diameter in size.
.
Please note: due to the nature of the log slice, each piece is slightly different in shape.
Hangs on a thin coordinating satin ribbon.
* CURRENT SEASON DECORATION - LAMMAS *
A double sided log slice with the front featuring a crow and the reverse, bread and the harvest with Lammas wording.
OTHER OPTIONS CURRENTLY AVAILABLE
• Beltane (as per the photos)
• Litha (as per the photos)
UPCOMING OPTIONS SCHEDULE
• Lammas - available to order on 1 July
• Mabon - available to order on 1 August
• Samhain - available to order on 1 September (will also be part of the Samhain/Hallowe'en mystery box)
• Yule - available to order on 1 November (will also be part of the Yule/Christmas mystery box)
•Imbolc - available to order 1 January 2023
•Ostara - available to order 1 February 2023
DETAILS
• Acrylic paint on wood
• Satin thin ribbon loop for hanging
SIZING
• Approx 6-7cm in diameter
PACKAGING
• Presented in tissue paper with ribbon tie
SHIPPING
Please note: these log slices will be made to order and will ship in an additional 5-7 days.