Raven on Tree Resin Pendant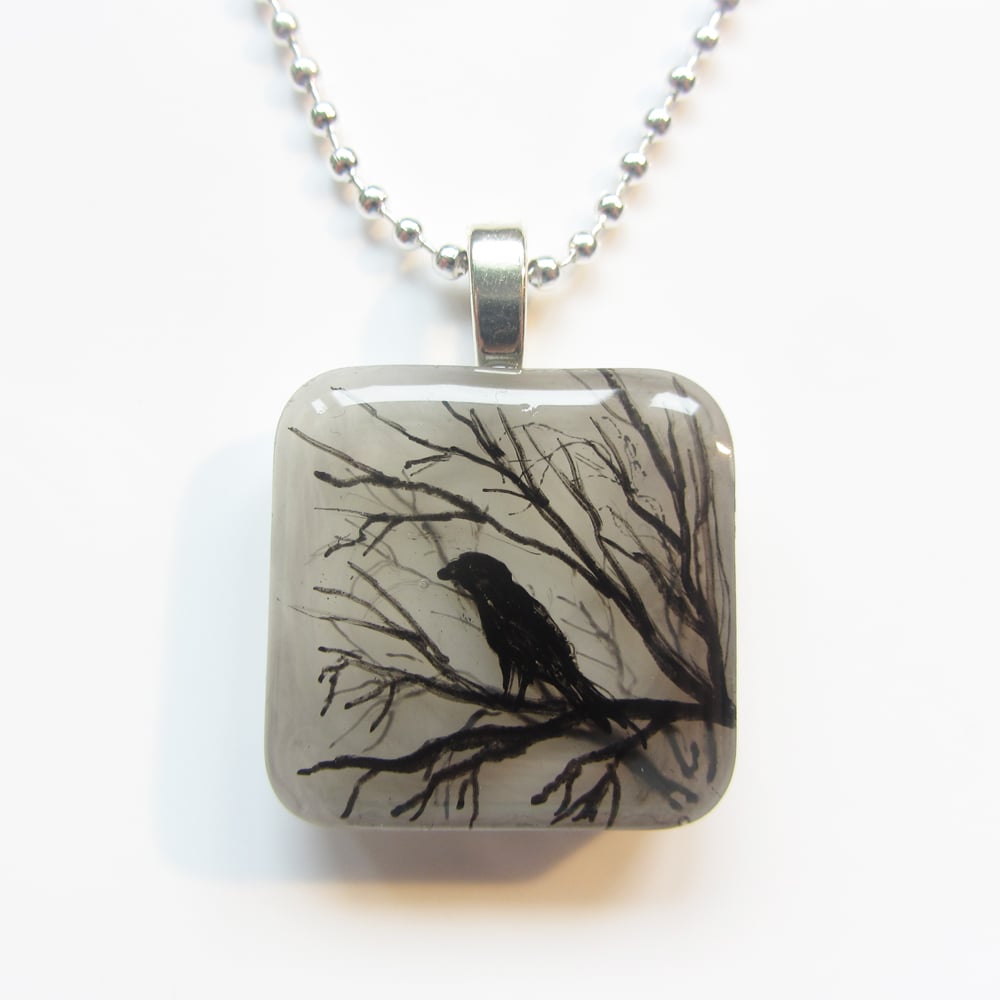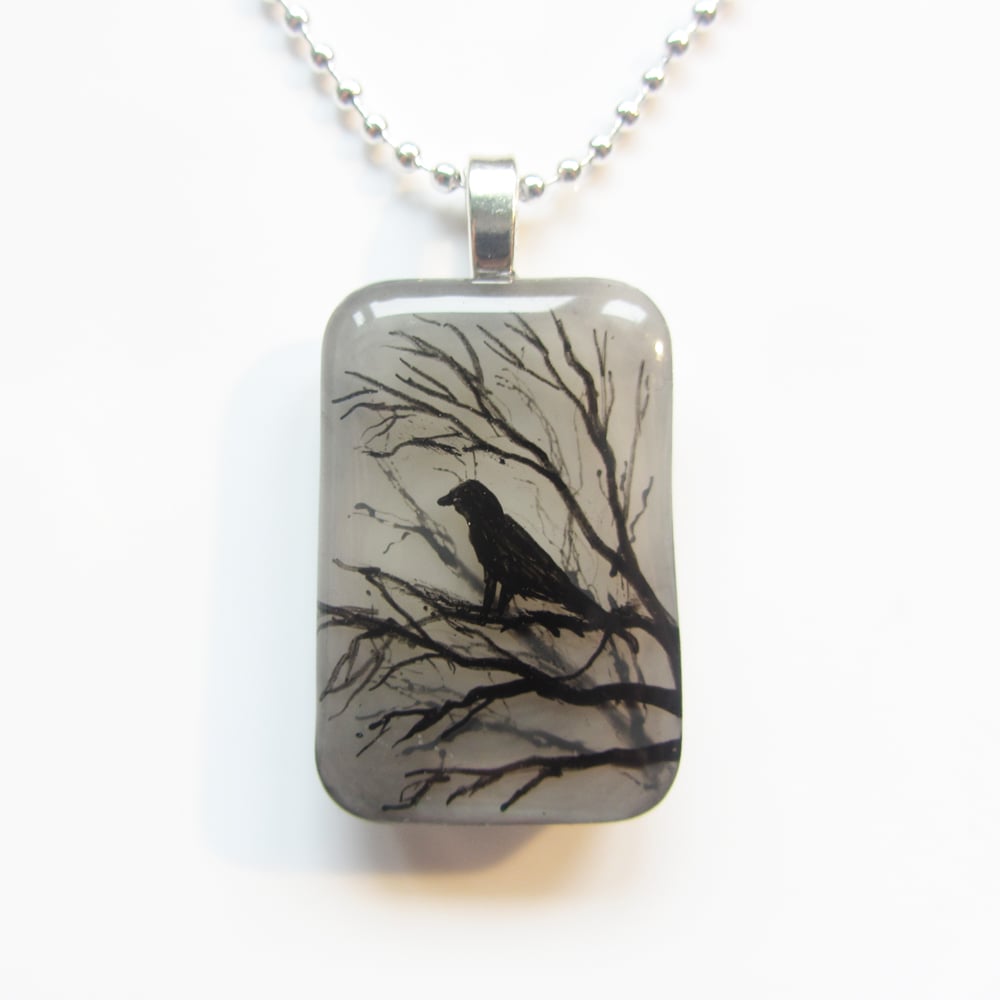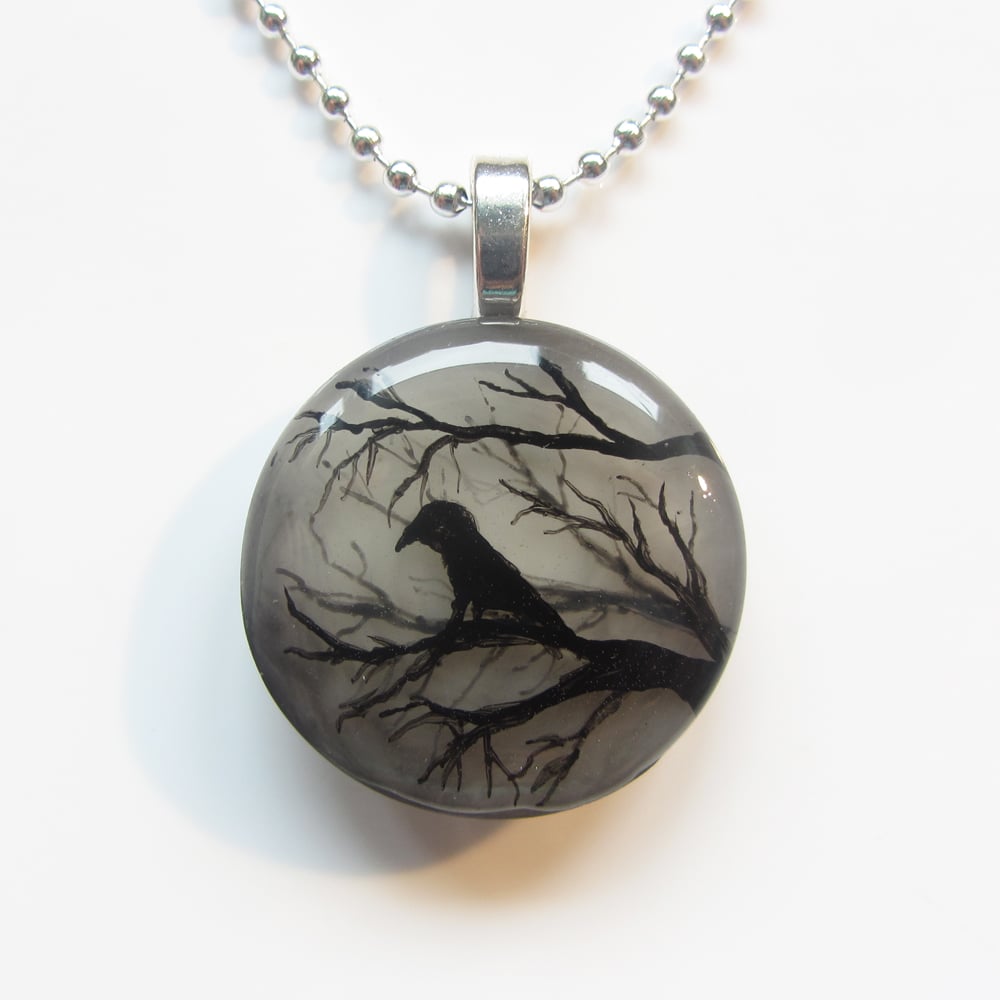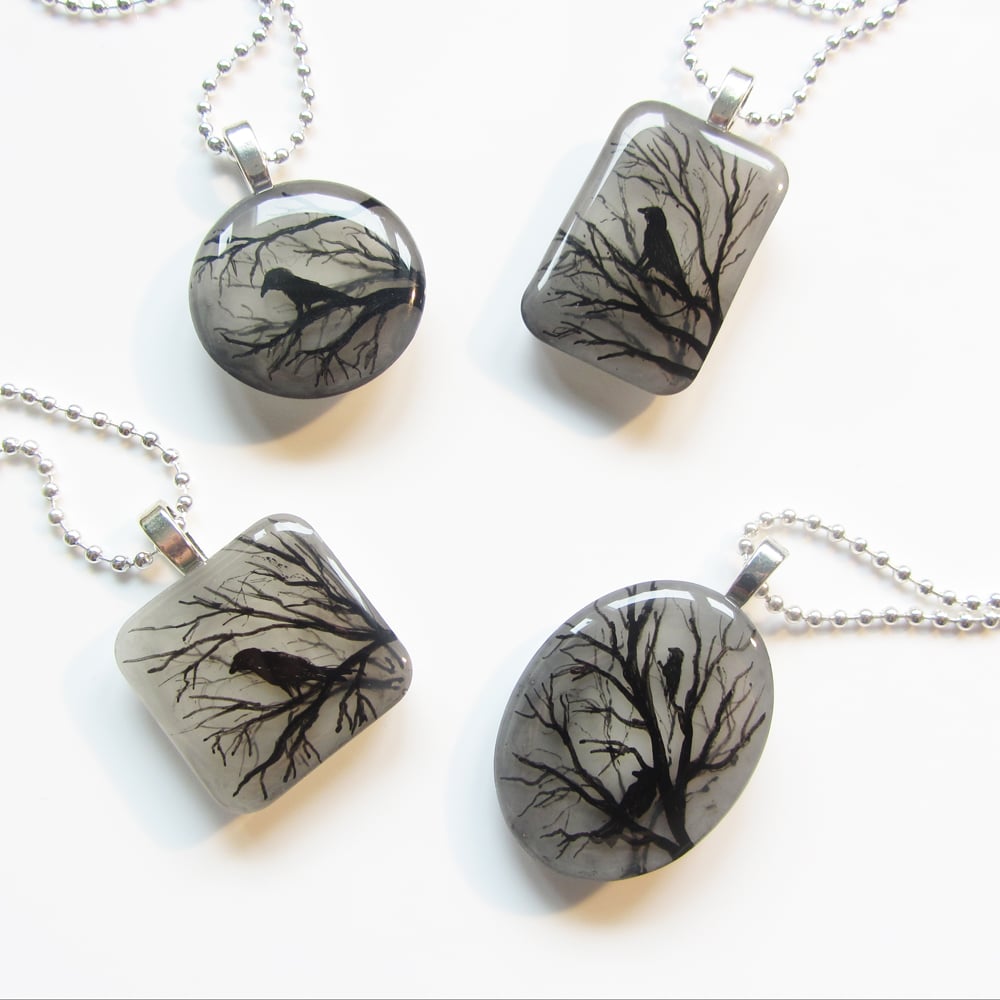 Raven on tree resin pendant.
This pendant is made from resin and has a fresh, contemporary look.
Features a hand painted raven perched on a multi-layered background of branches.
Reverse side is covered in fine iridescent glitter.
Pendant is extremely light to wear.
Available in 4 shapes: rectangle, square, oval and circle.
Silver plated ball chain with extender.
PLEASE NOTE: There are a few pendants available for immediate dispatch; however, if these are unavailable, you are able to order one. In this instance, it will take an additional 5-7 days to ship.
SIZING
Necklace length: 41cm (16")
Extender length : 5cm
Size of rectangle pendant: 3.5 x 2.3cm
Size of square pendant: 2.7 x 2.7cm
Size of oval pendant: 3.7 x 2.8cm
Size of circle pendant: 2.9x 2.9cm
PACKAGING
Presented in an organza bag and includes a polishing cloth.