Poison Ivy Large Butterfly Resin Necklace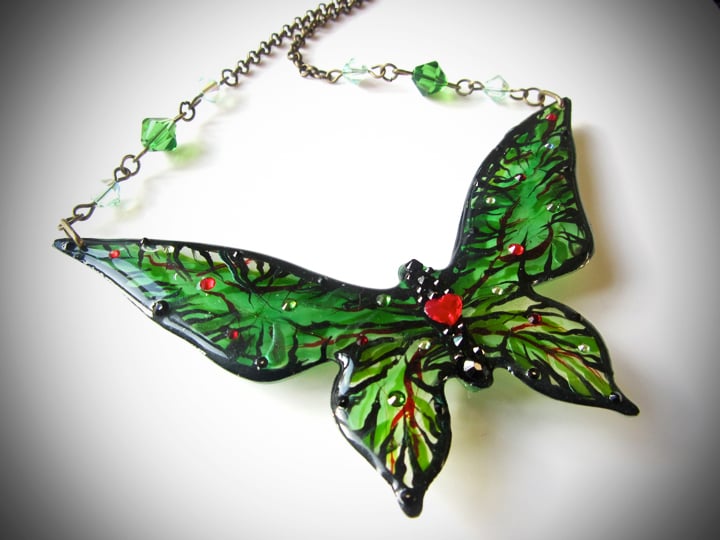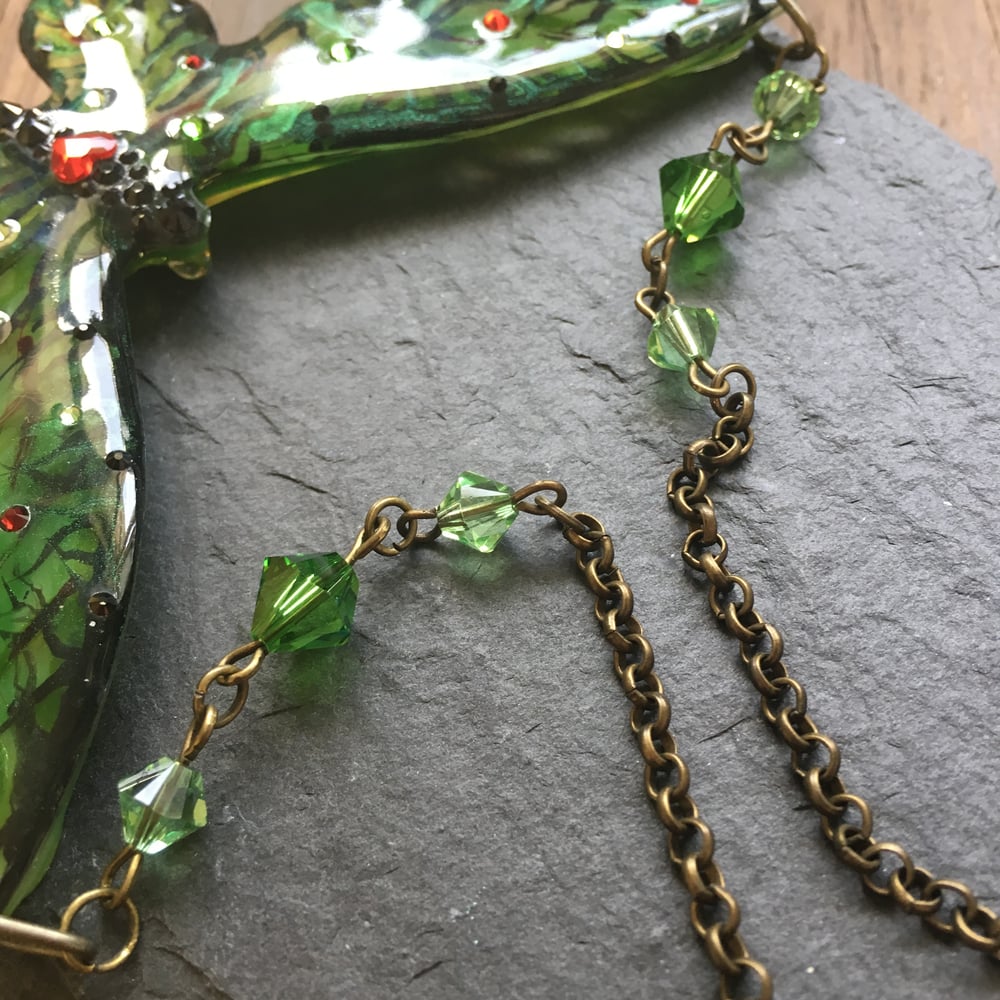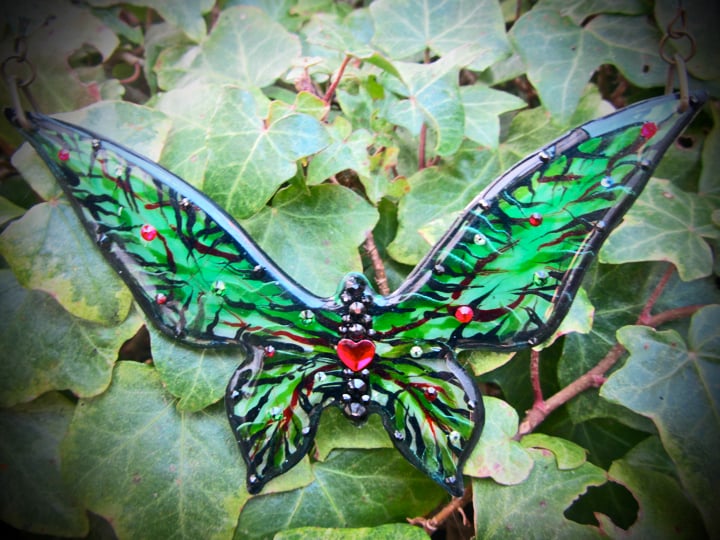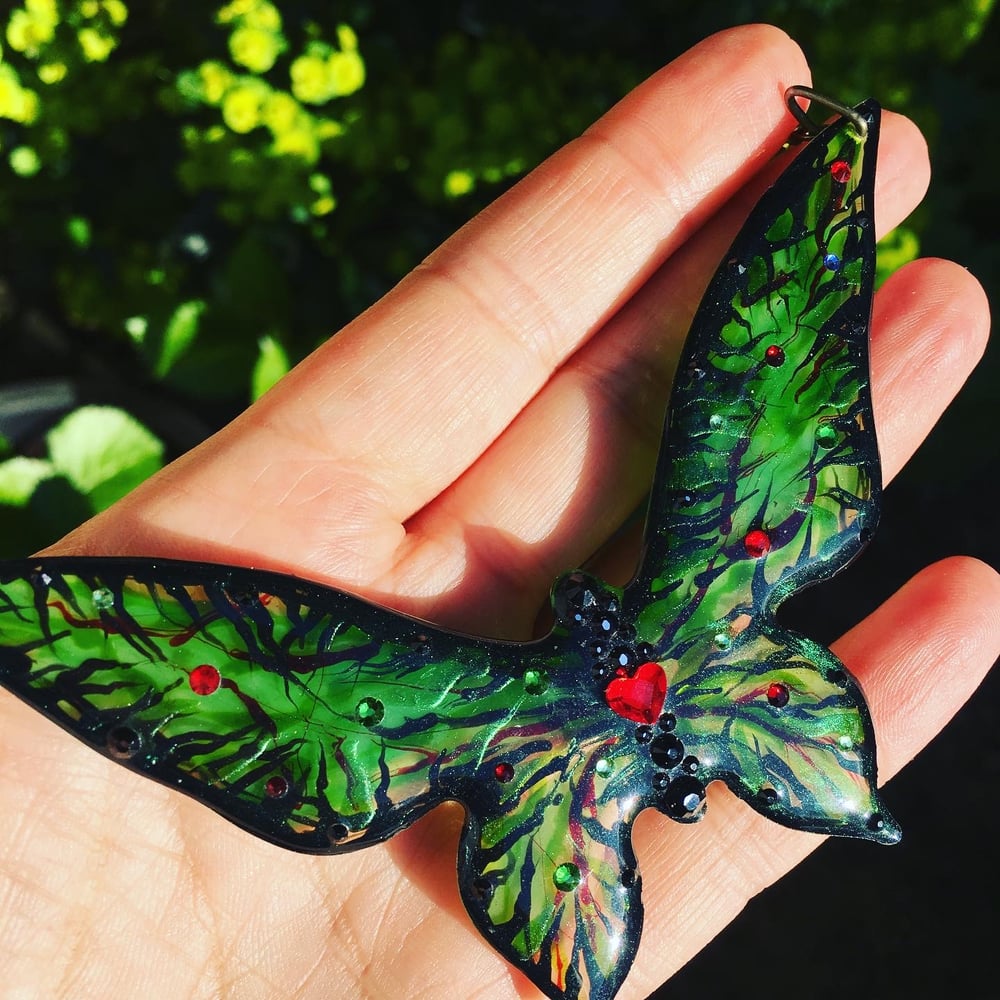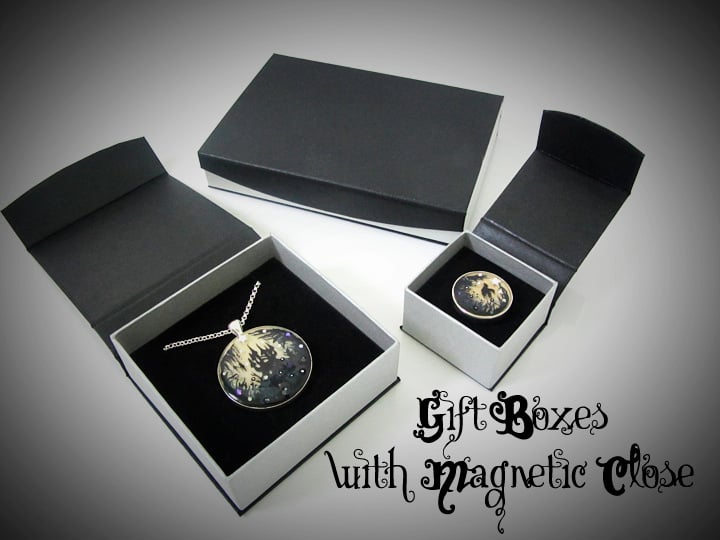 Poison Ivy butterfly resin necklace.
This large butterfly is the latest addition to the popular Poison Ivy range.
Embellished with complimenting shades of Swarovski crystals.
The reverse is equally sparkly with a finish of iridescent glitter.
Each butterfly will differ slightly in the shading, making your item a true one of a kind!
Bronze plated chain with green Swarovski accent beads.
PLEASE NOTE: THIS PENDANT IS CURRENTLY MADE TO ORDER AND SHIPS IN AN ADDITIONAL 5-7 DAYS.
SIZING
Chain length: 35.5cm (14")
Approx size of pendant: 10 x 6cm
PACKAGING
Presented in a magnetic close gift box and includes a polishing cloth.