Moon Gazing Hare Resin Hand Painted Pendant - Black Oval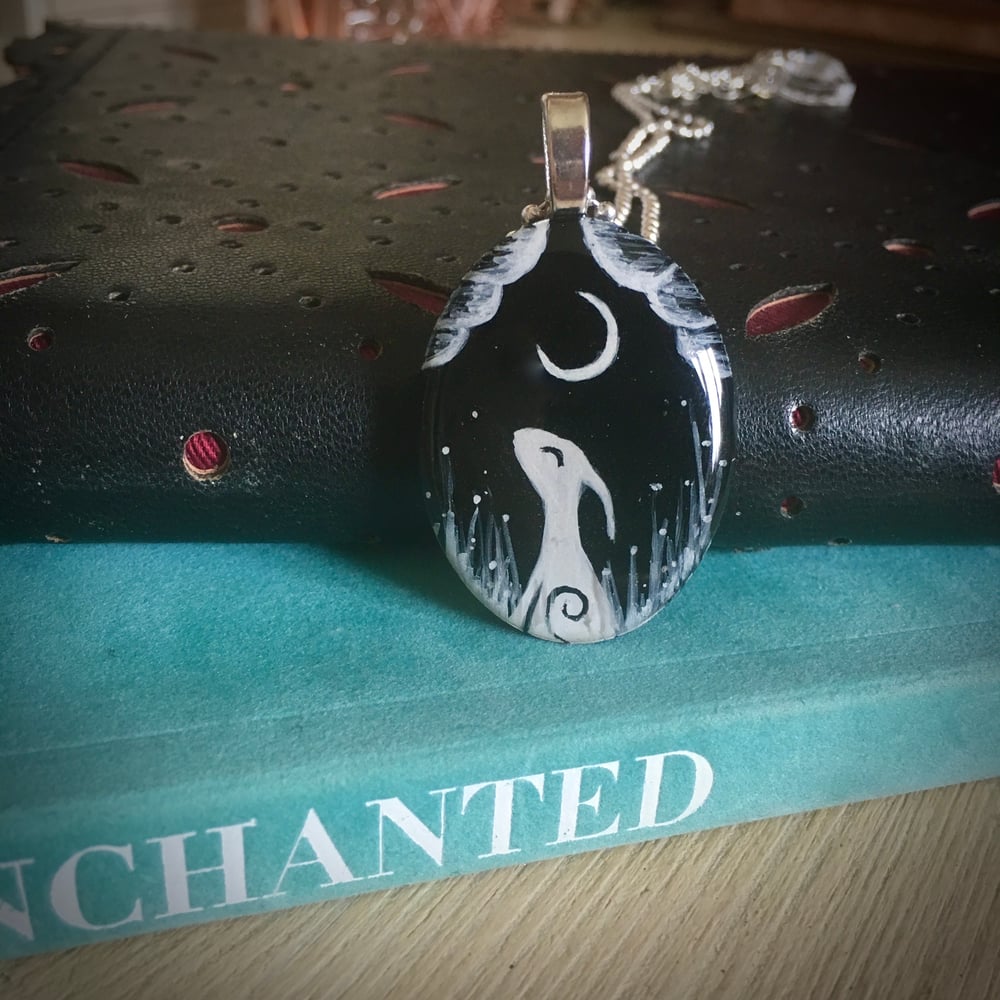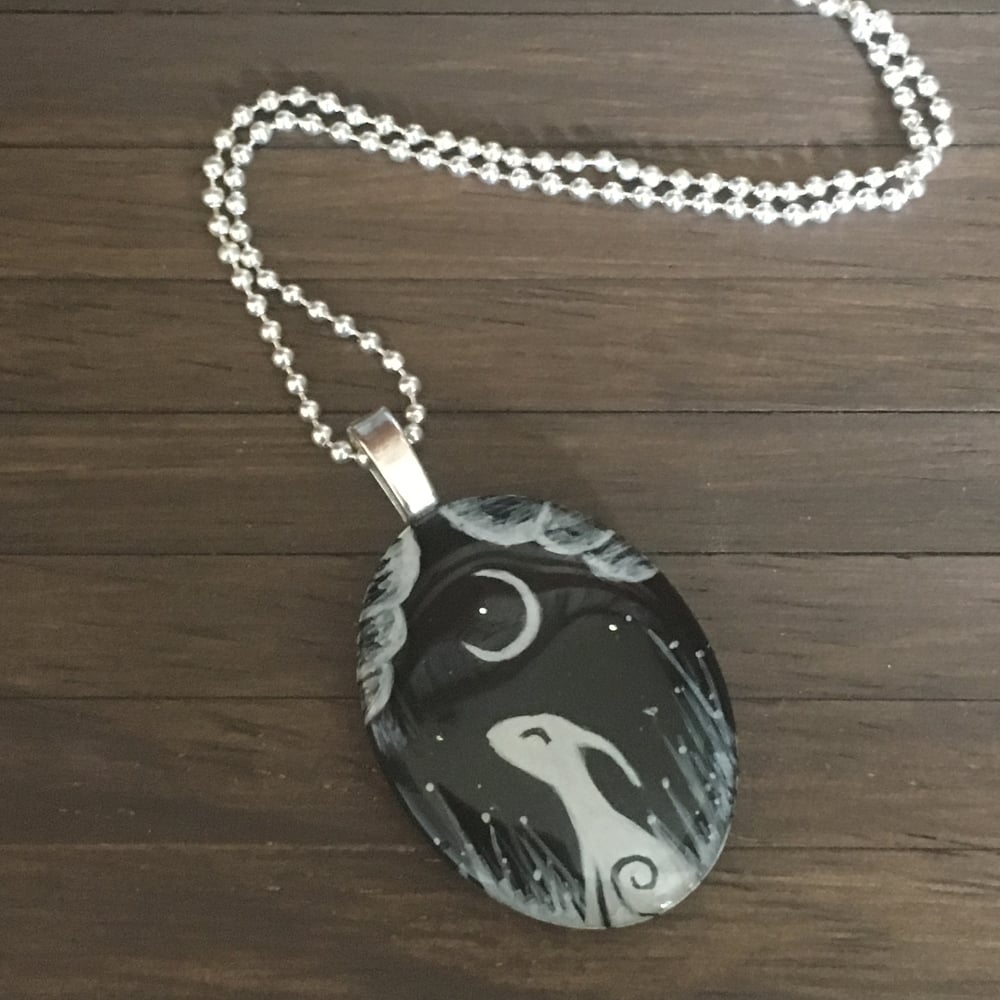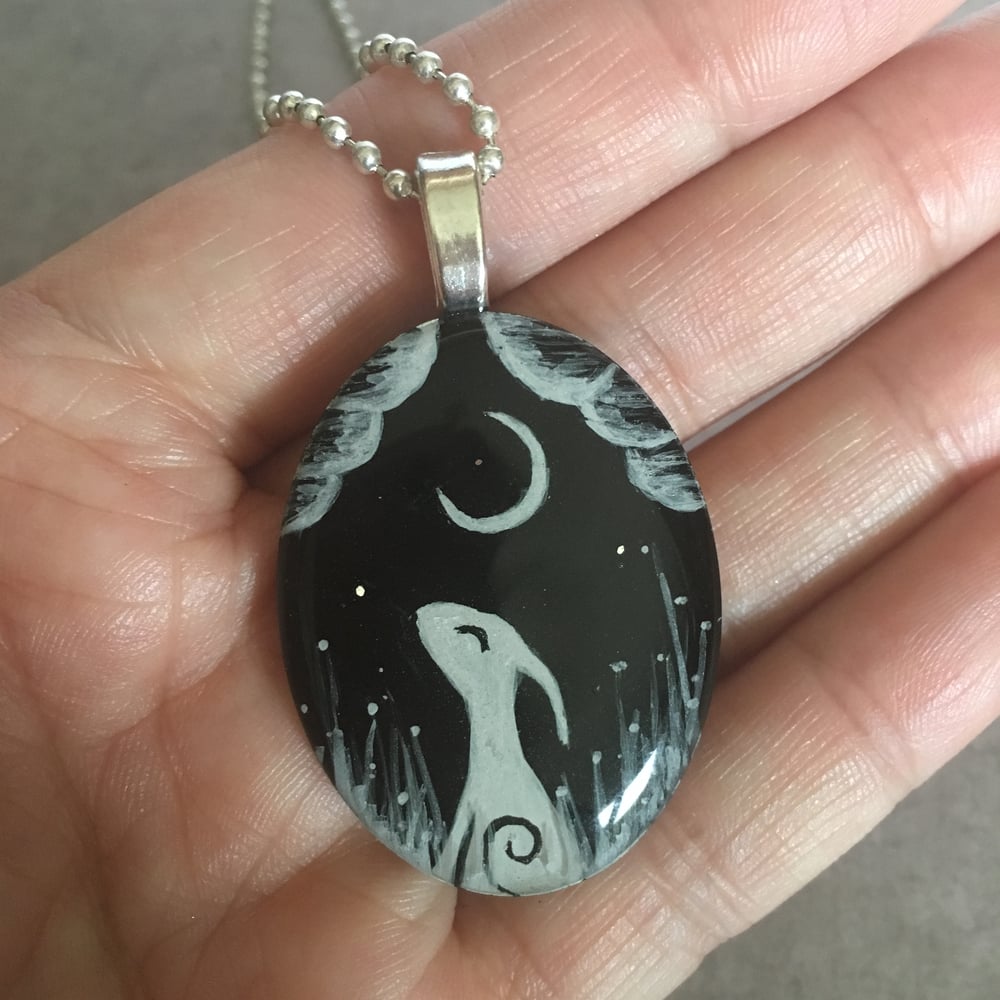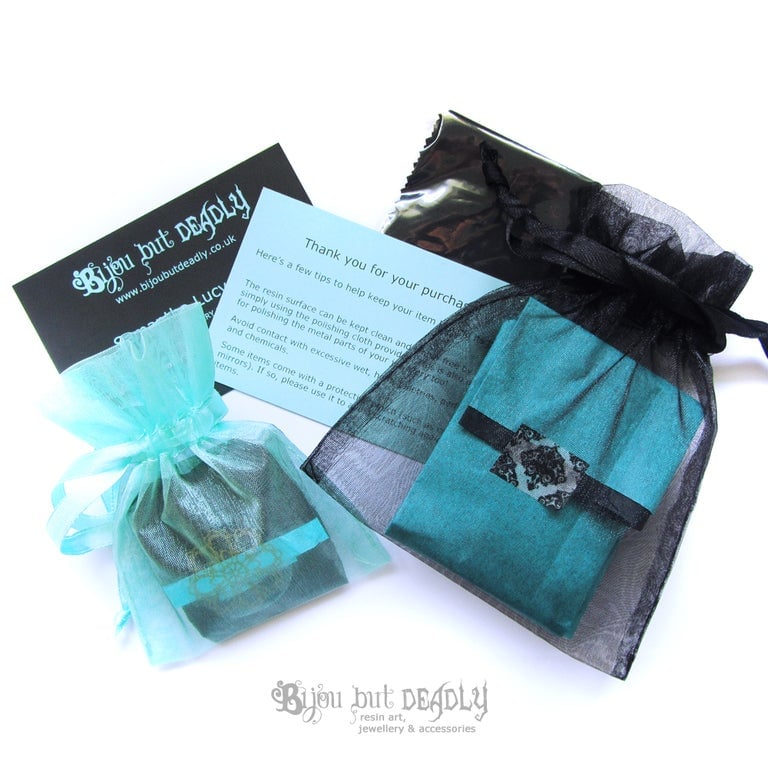 Resin pendant from the Modern Magick Collection - a range of magic inspired jewellery in a modern, contemporary finish.
A smooth resin pendant featuring a cute moon gazing hare. This is a hand painted illustration - so there will be slight variations in each pendant.
The background has 3 tiny crystals embedded to give a subtle starry sky!
Silver plated ball chain with extender.
SIZING
Necklace length: 41cm (16")
Extender length : 5cm
Approx size of pendant: 3.5 x 2.3cm
PACKAGING
Presented in an organza bag and includes a polishing cloth.