Emerald Steampunk Bronze Ring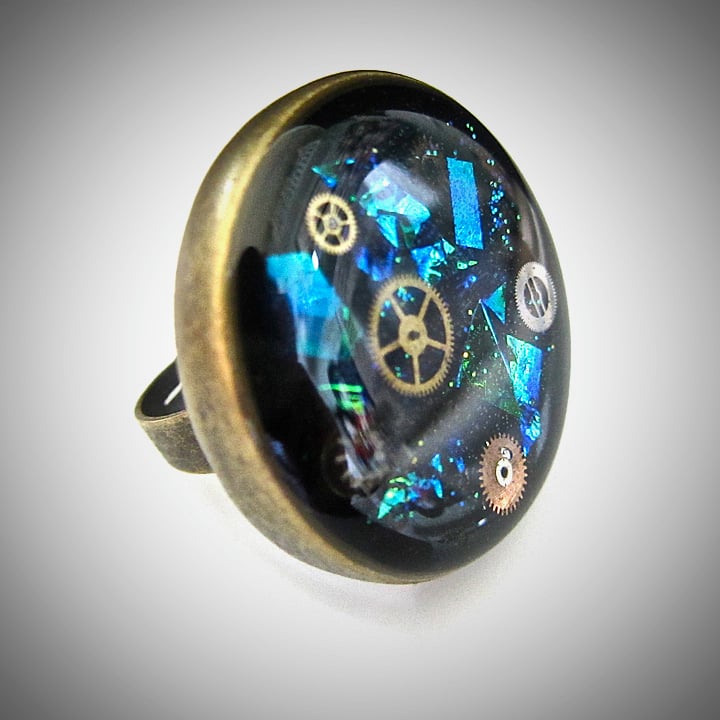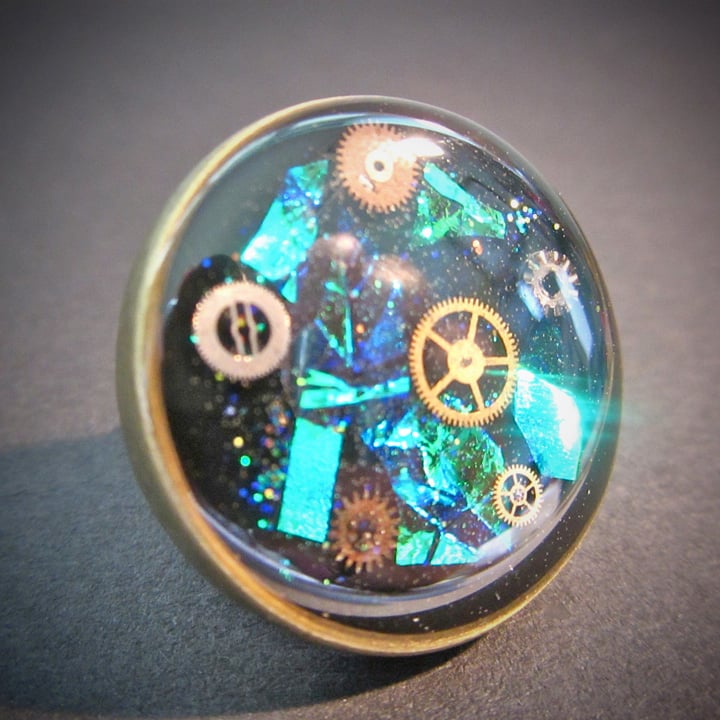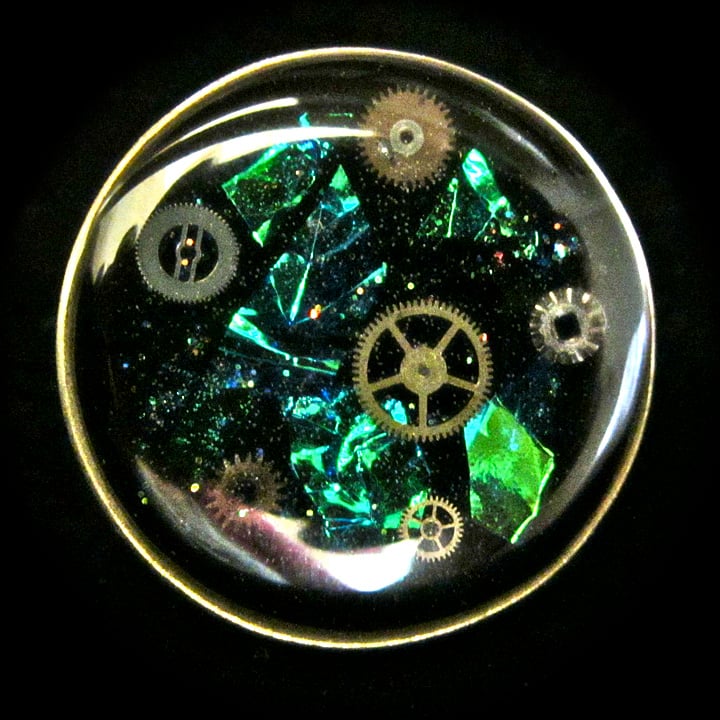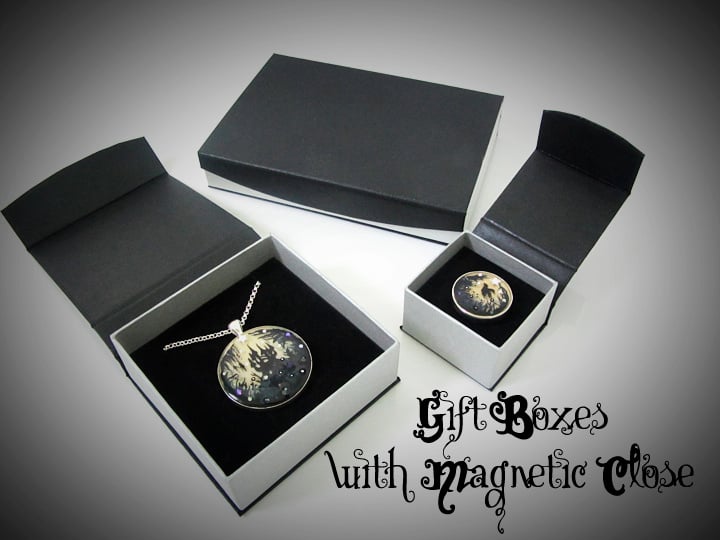 Emerald steampunk bronze ring.
Features cogs and iridescent shards set in a bronze ring. A glossy topcoat of resin adds depth to mimic a dichroic glass appearance.
Each design is handmade and will differ slightly - so you will be getting a one of a kind!
Your item will sparkle and change colour as you move under light.
Bronze plated adjustable ring.
SIZING
Approx size of setting: 1" x 1" (2.5 x 2.5cm)
PACKAGING
Presented in a magnetic close gift box and includes a polishing cloth.