Oval Crucifix Resin Pendant *ON SALE - WAS £16 NOW £10*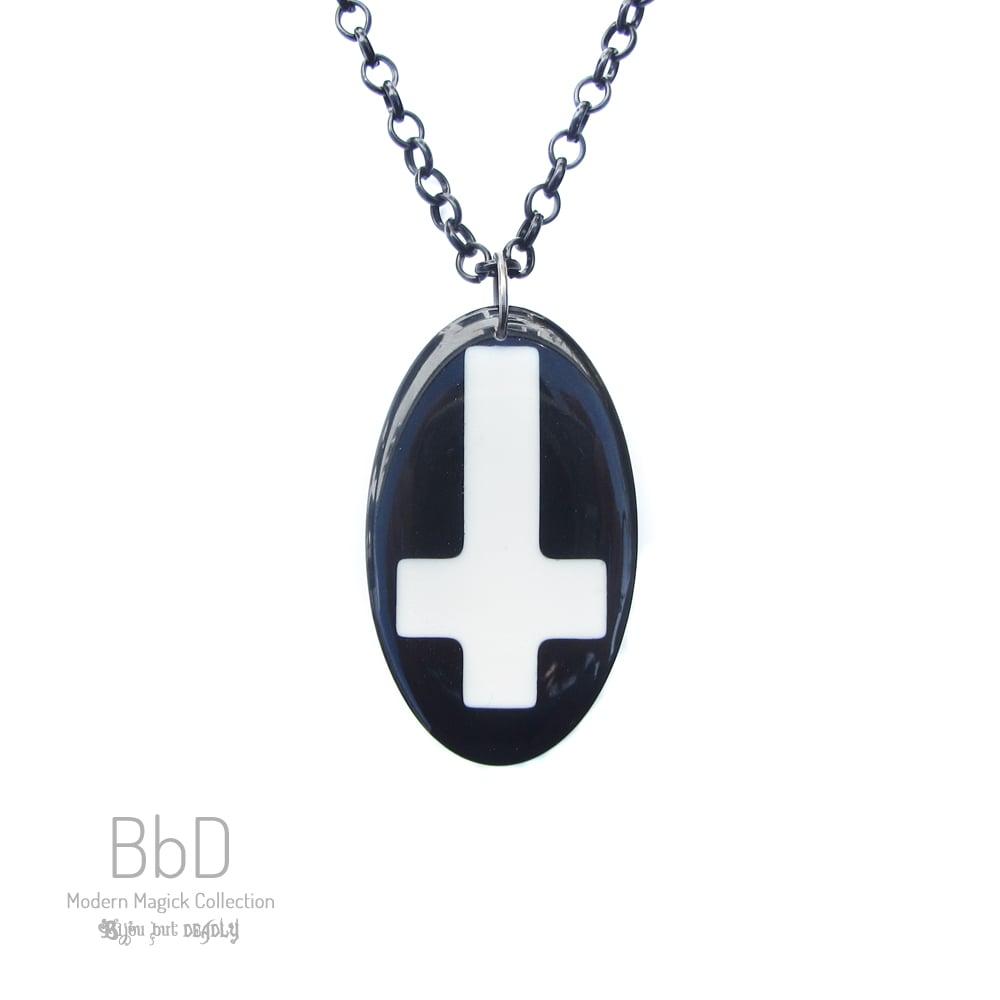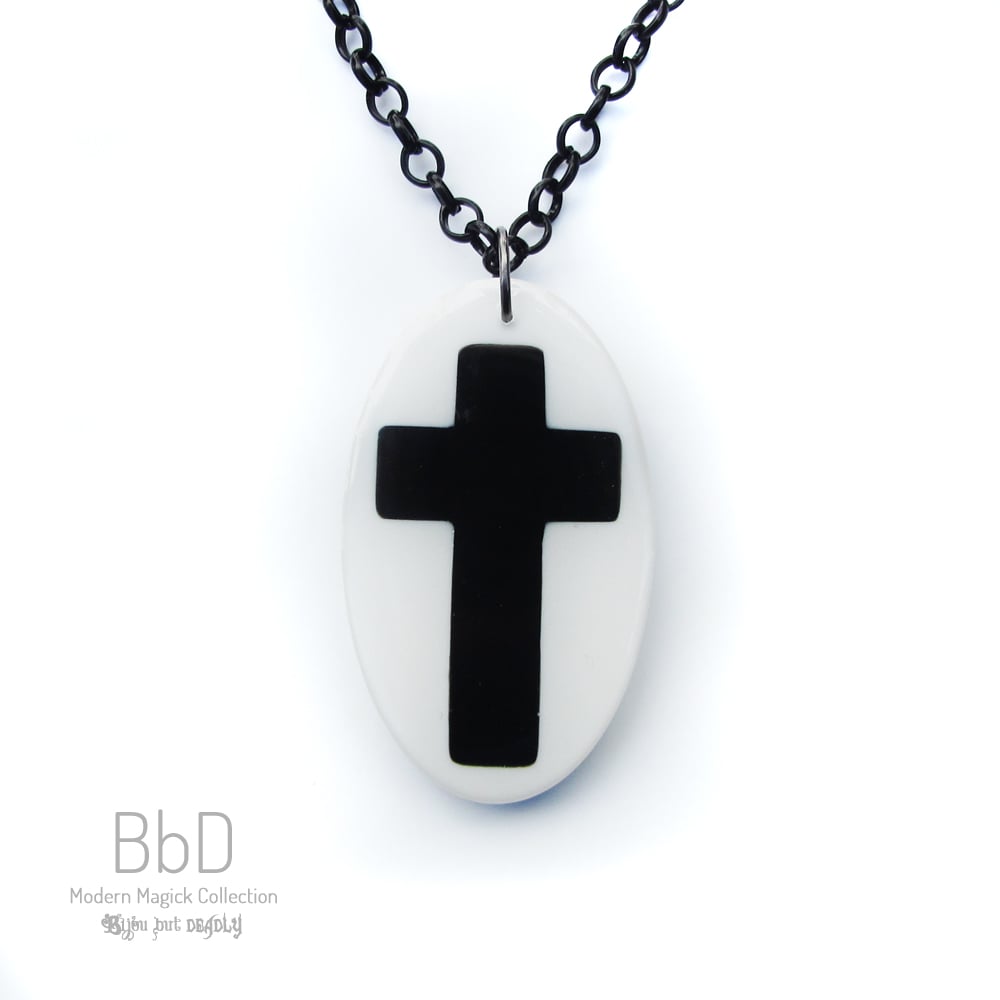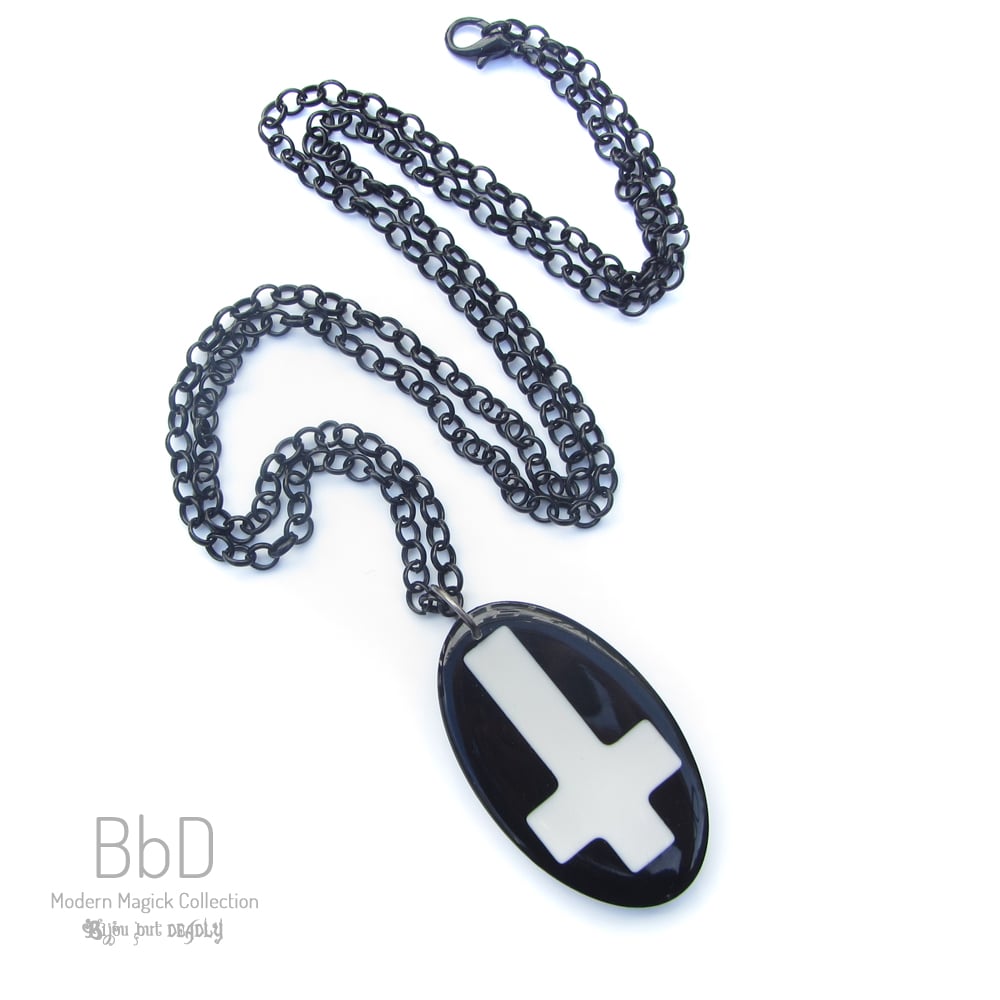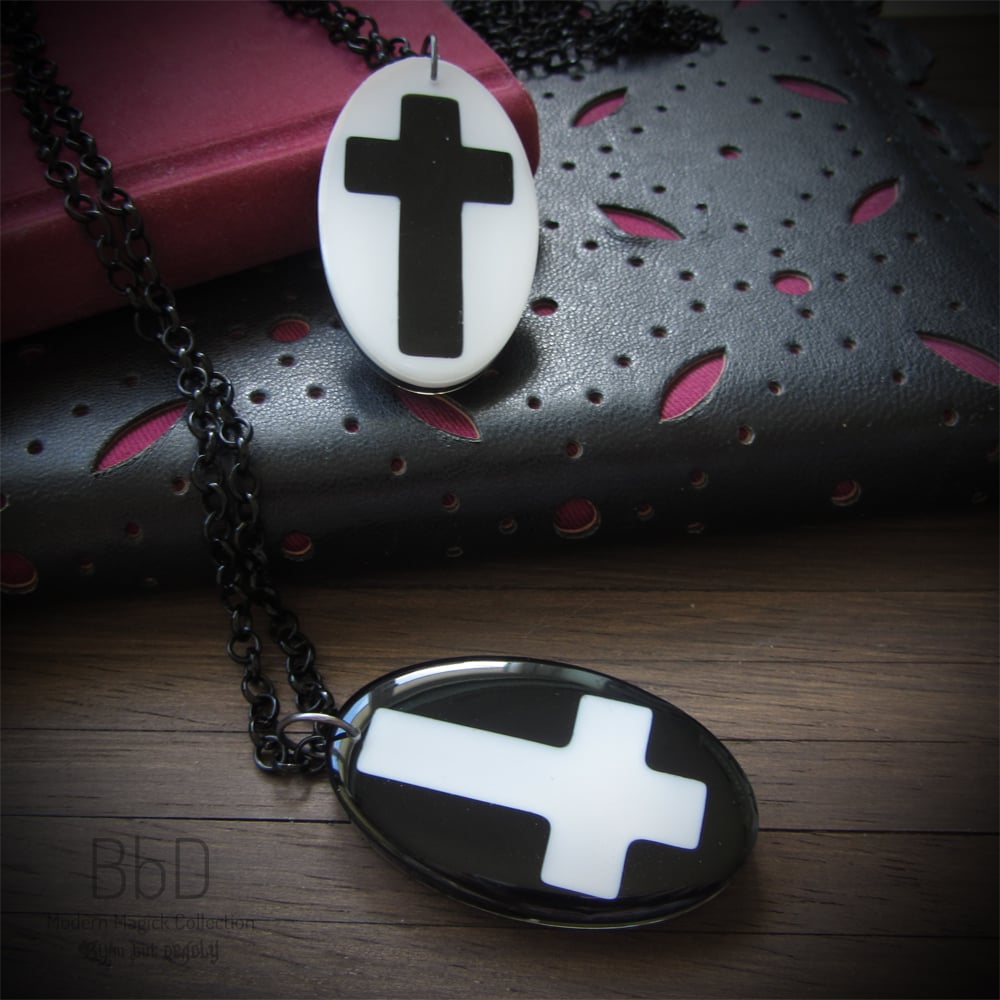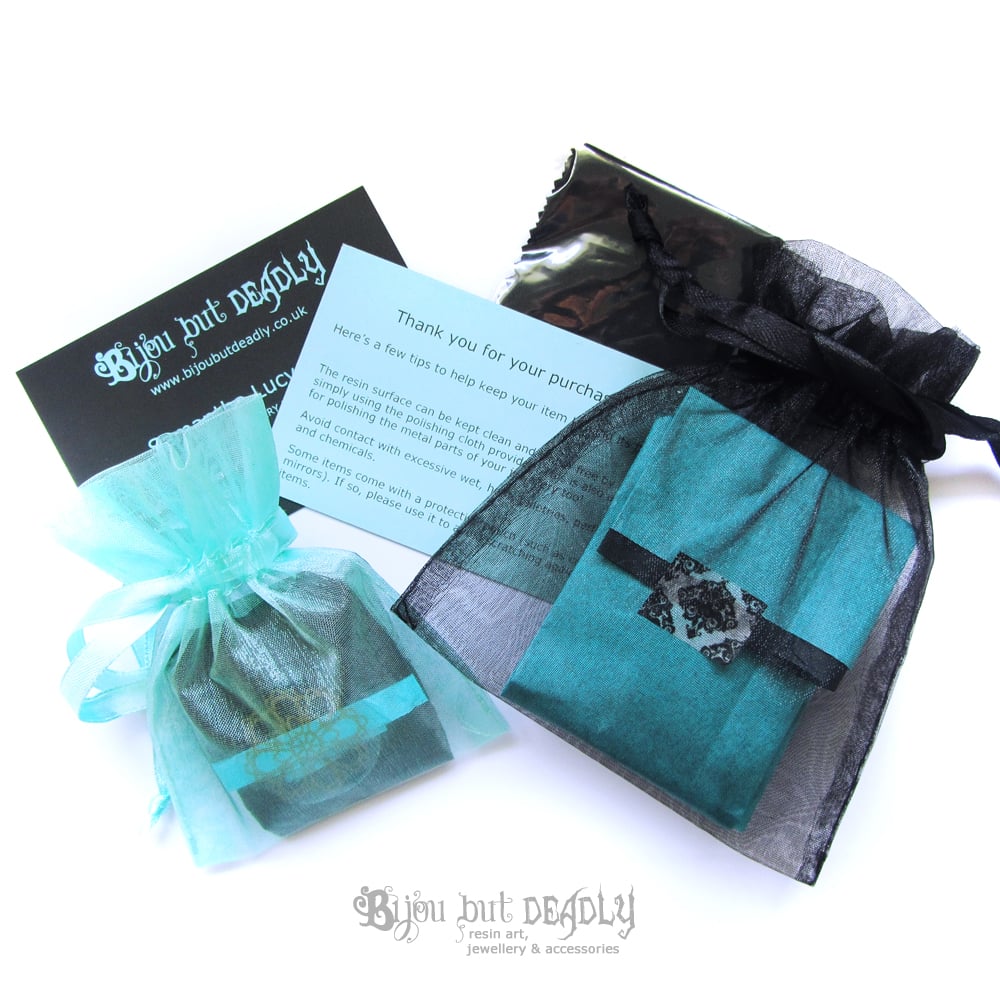 Resin pendant from the Modern Magick Collection - a range of occult inspired jewellery in a modern, contemporary finish.
Features a cross set in contrasting resin using an inlay technique. The oval design is smooth and finished to a high shine... making it a very tactile piece! The cross can be set upright in the regular fashion, or inverted!
This pendant is designed to hang lower on the body and is on a large linked, black long chain.
Available in several options:
White cross on black background - inverted cross
Black cross on white background - upright cross
SIZING
Chain length: 84cm (33")
Size of pendant: 5.3 x 3.2cm
PACKAGING
Presented in an organza cloth and includes a polishing cloth.