Emerald City Rainbow Castle Pendant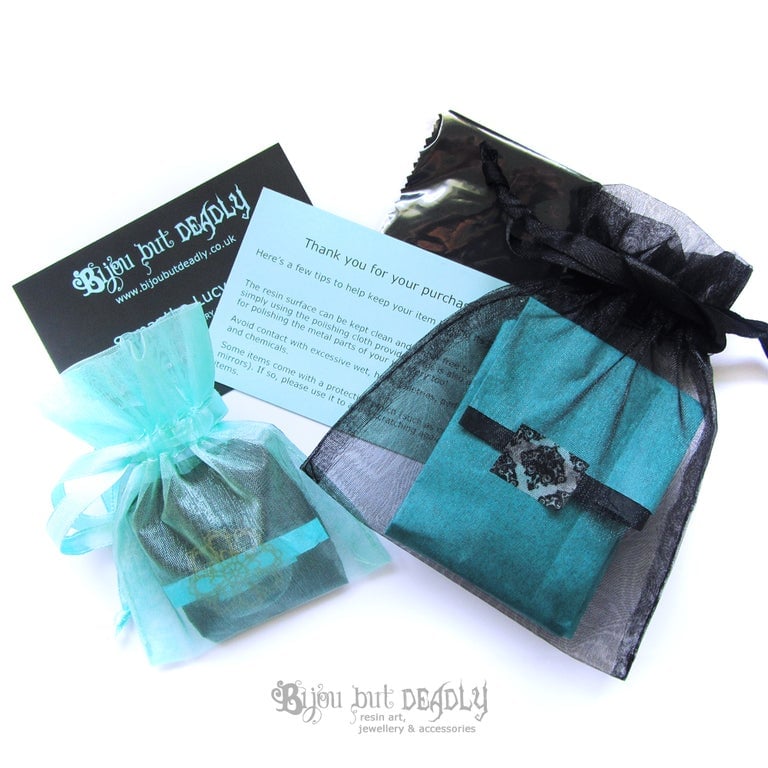 Emerald City bronze round pendant.
Miniature wearable art captured within multiple layers of crystal clear resin and embellished with crystals and a little fairy dust!
This pendant features a poppy field and golden brick road leading up the Emerald City. The colours of the rainbow make a pretty arch shape in the sky!
Each design is hand painted, thus each finished piece will differ slightly - so you will be getting a true one of a kind!
Your item will sparkle beautifully under light.
Bronze plated pendant and chain with extender.
SIZING
Chain length: 41cm (16")
Extender length: 5cm
Size of pendant: 4 x 4cm
PACKAGING
Presented in an organza bag and includes a polishing cloth.
PLEASE NOTE: This item is currently made and shipped within 5 business days.