Filigree Bat Forget-me-not Necklace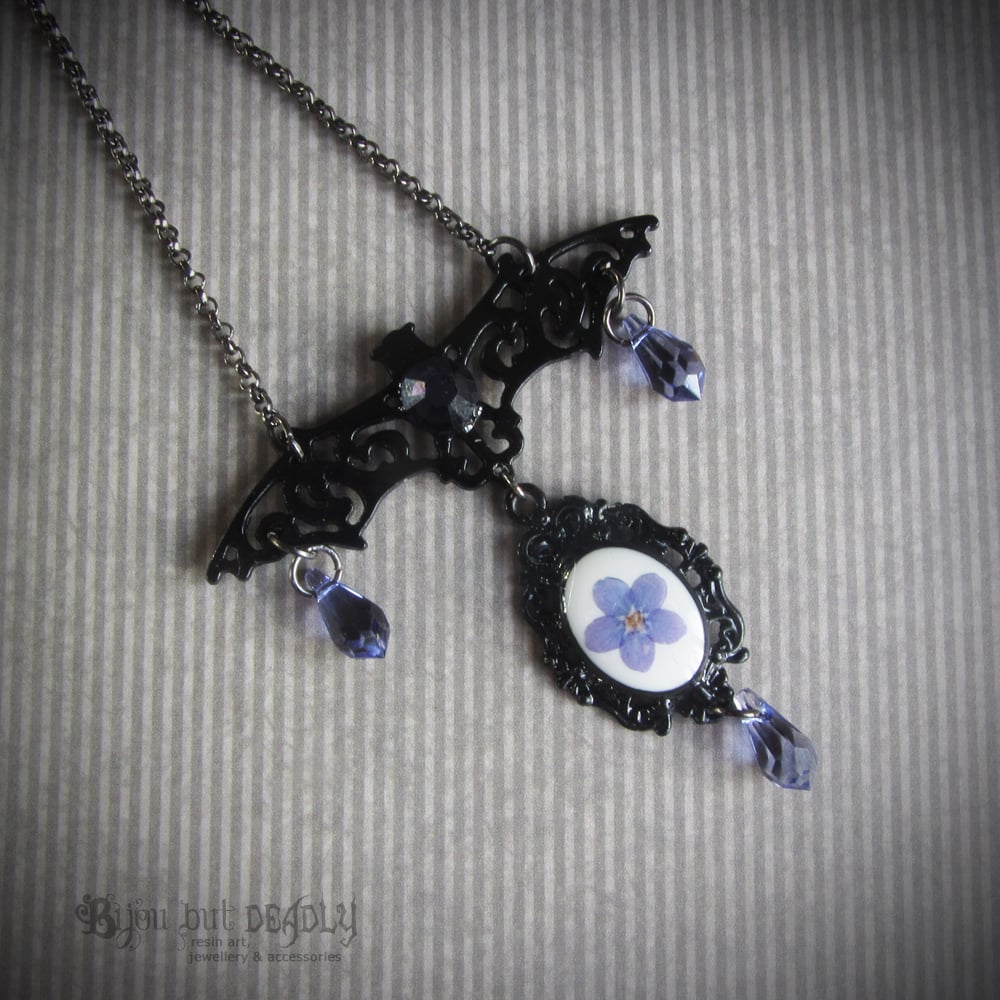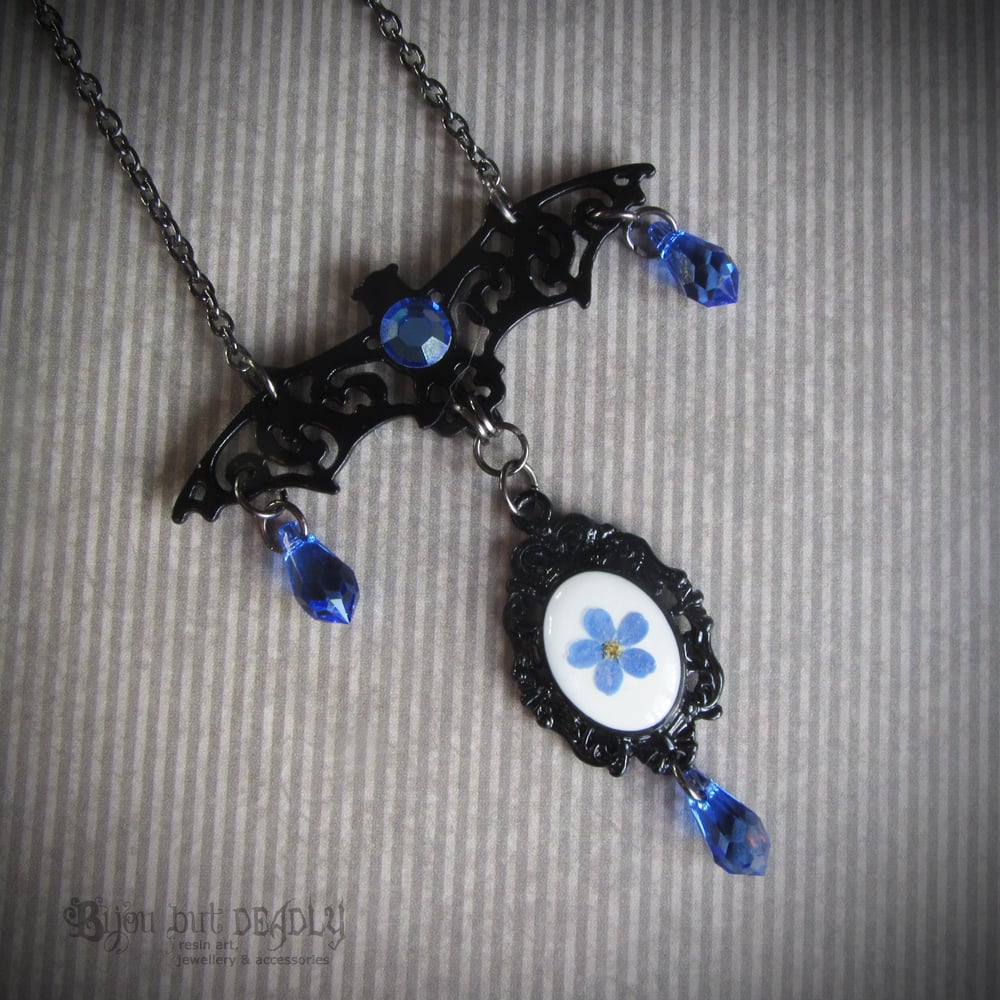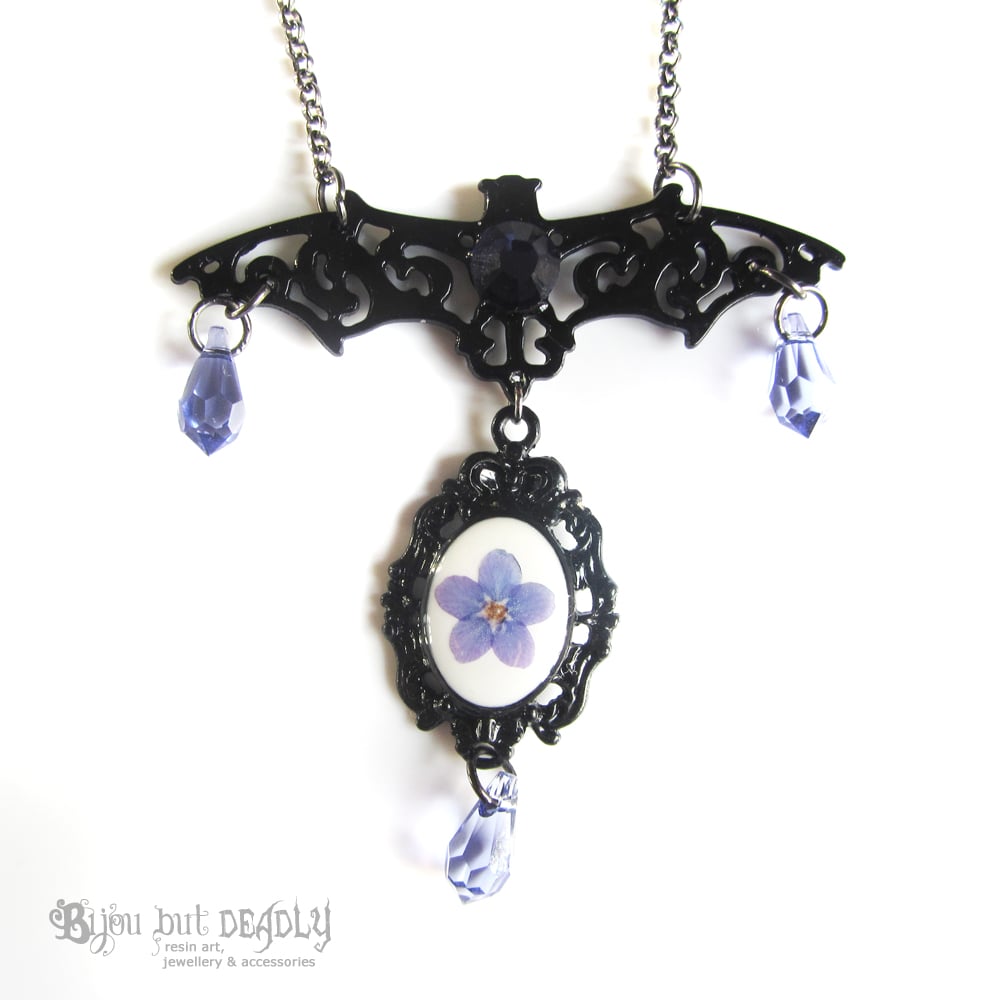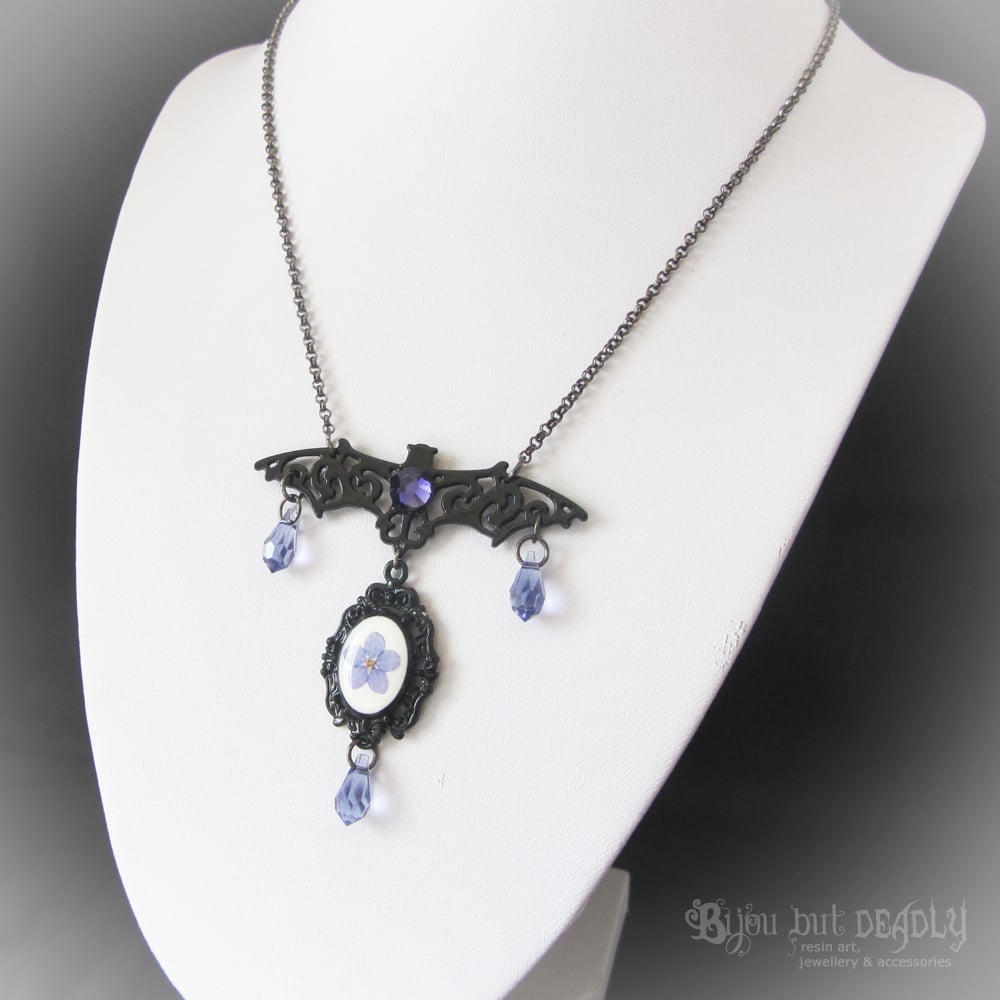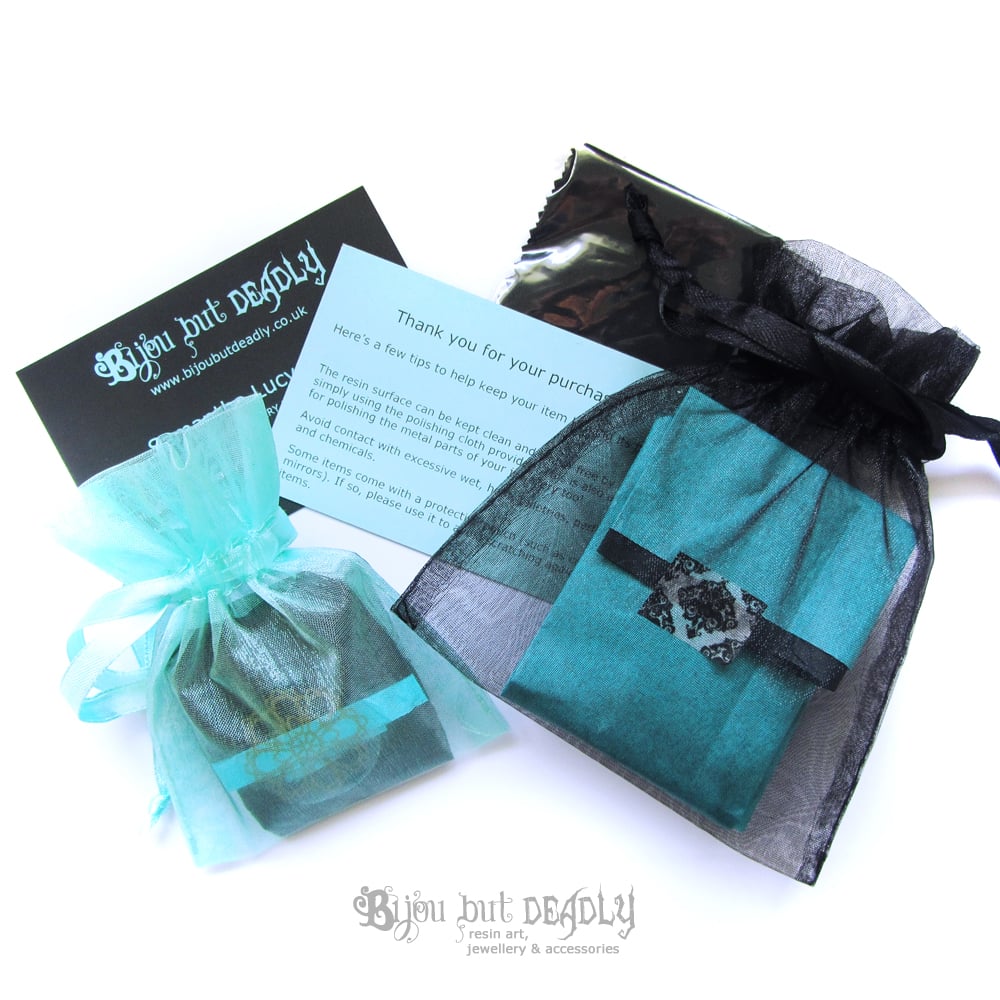 Filigree bat and forget-me-not necklace.
A delicate gothic necklace featuring a real pressed forget-me-not flower set in resin. Each flower has been grown and picked from my garden, then pressed and dried carefully.
The cameo hangs from a beautiful filigree bat along with coordinating Swarovski crystal drops.
Some flowers are blue shades and some are mauve, therefore there are two colours of crystal drop available:
Tanzanite (mauve)
Sapphire (blue)
Gunmetal colour chain with extender.
SIZING
Chain length: 15" (38cm)
Extender length: 5cm
Approx size of bat: 6 x 2.5cm
Approx size of cameo: 2.5 x 2cm