Bloody Ribs Heart Pendant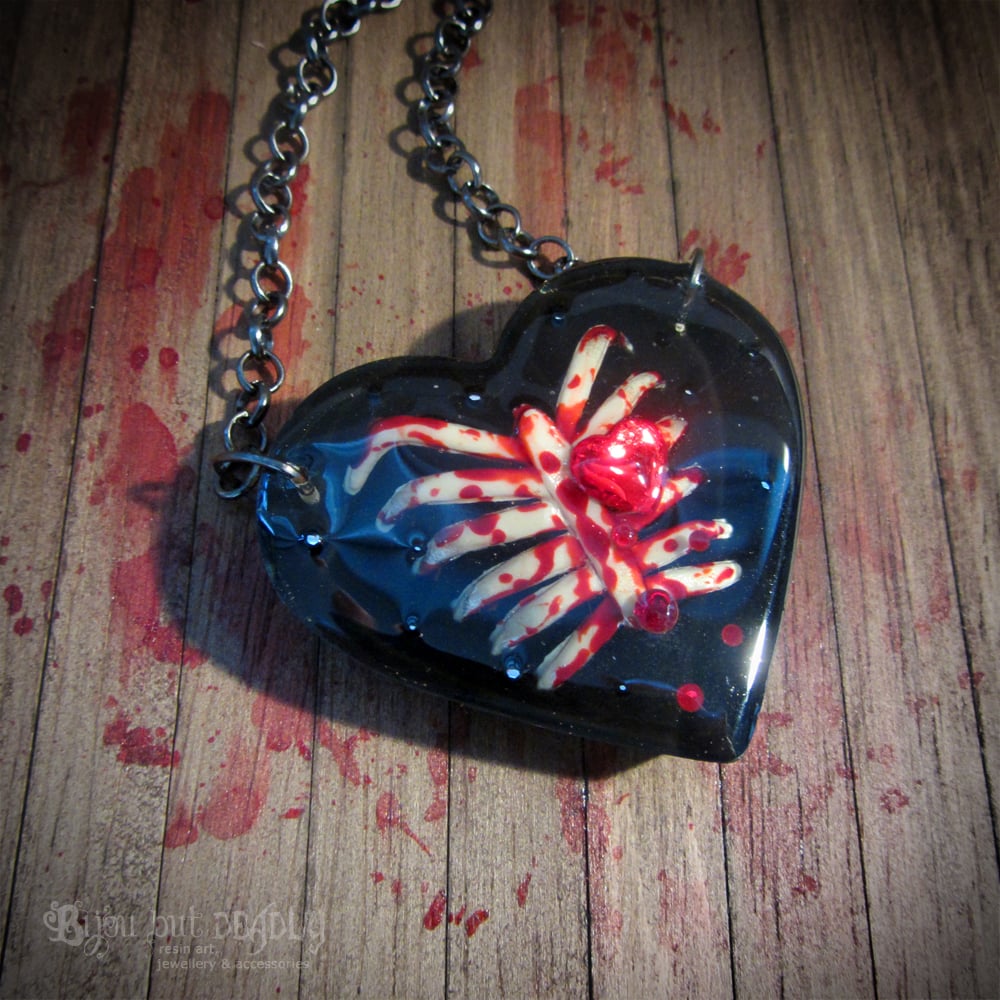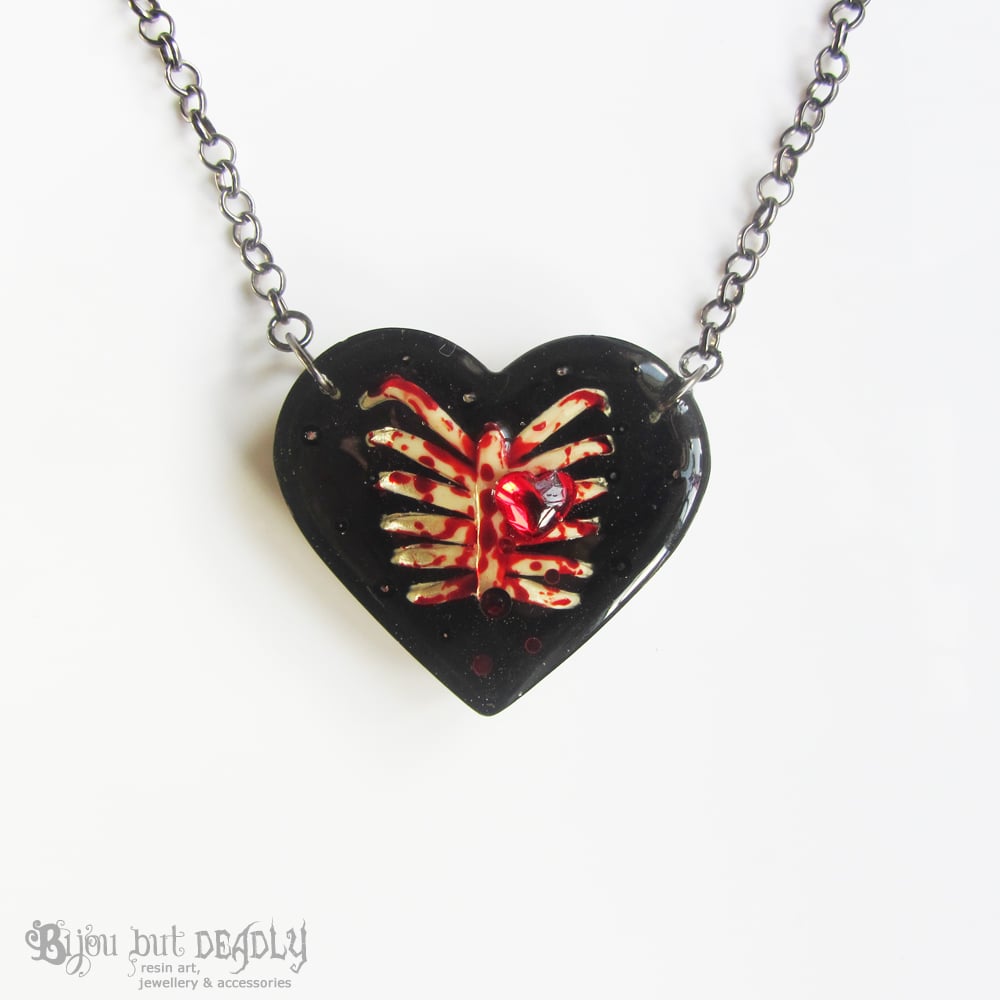 Bloody ribs heart pendant.
This has a lovely translucent quality and the pendant is a deep casting of resin approximately 1cm thick.
Features some nice bloodied ribs! Swarovski crystals add extra sparkle.
Gunmetal plated chain.
SIZING
Chain length: 41cm (16")
Approx size of pendant: 5 x 4.5cm
PACKAGING
Presented in a magnetic close gift box and includes a polishing cloth.