Vampire's Sunset Silver Ring * ON SALE - Was £15 now £10 *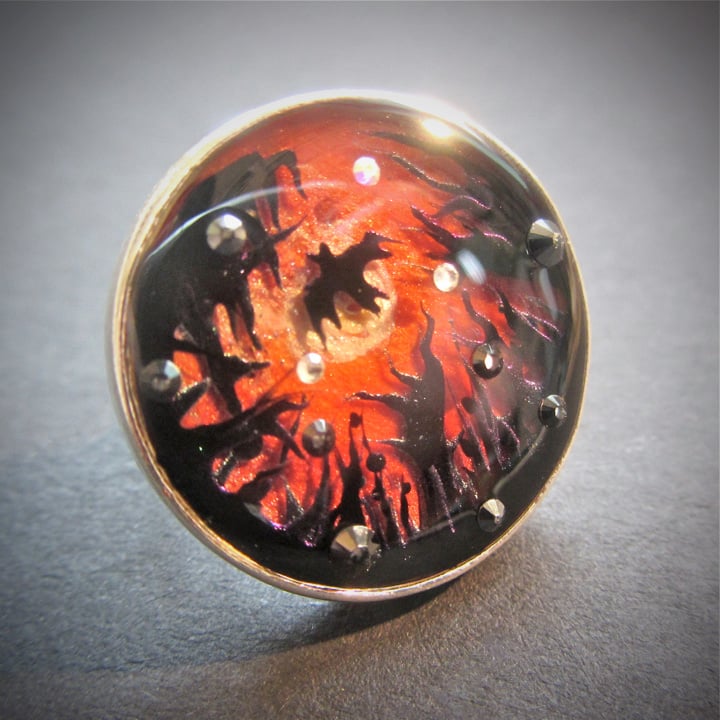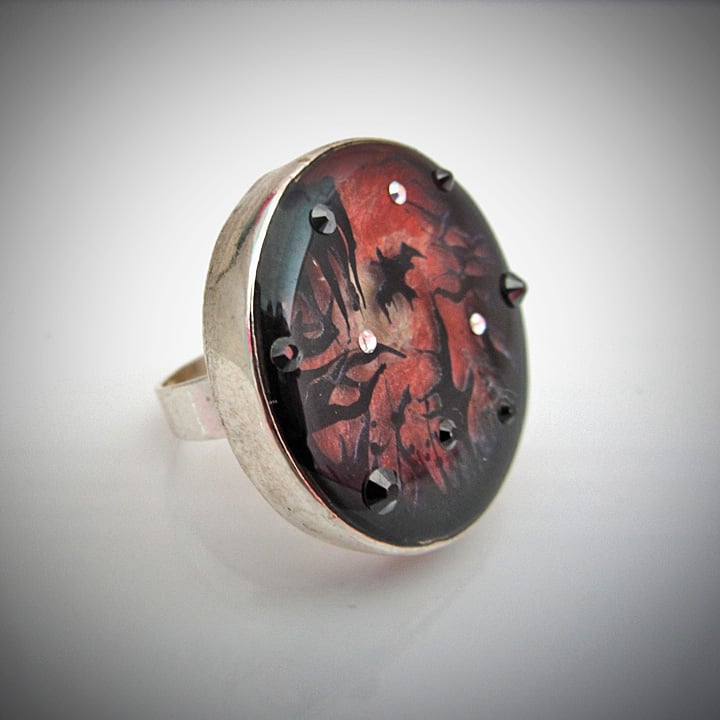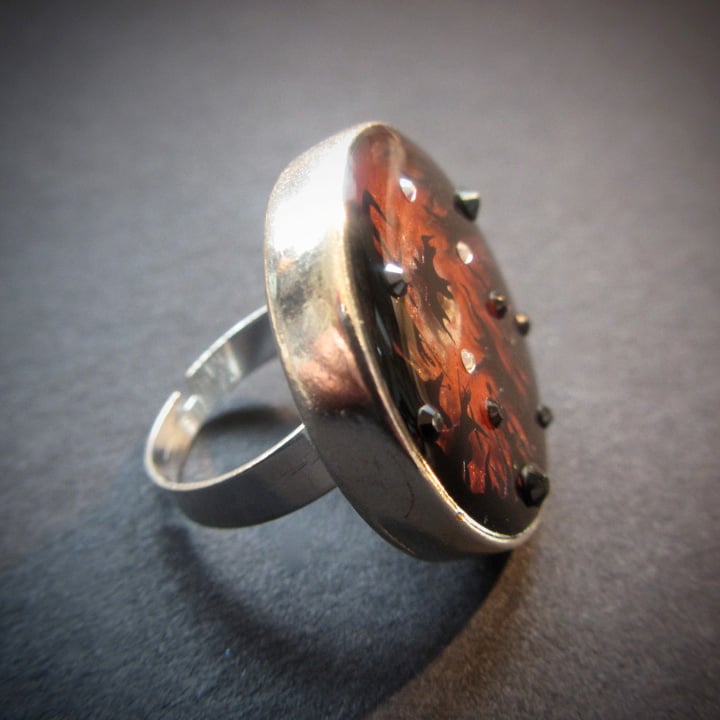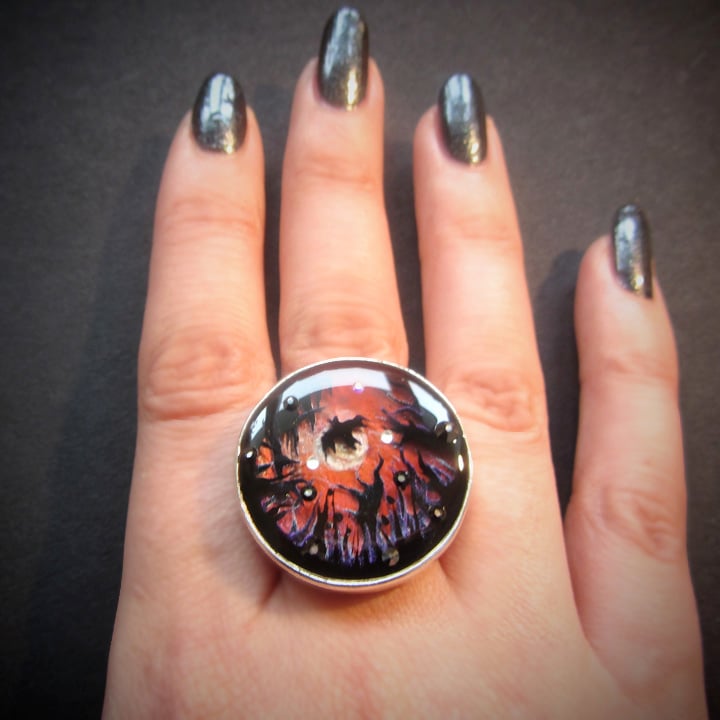 * ON SALE - Was £15 now £10 *
Vampire's Sunset silver ring.
Miniature wearable art captured within multiple layers of crystal clear resin. Embellished with Swarovski crystals and a little fairy dust!
Each design is hand painted, thus each finished piece will differ slightly - so you will be getting a true one of a kind!
Your item will sparkle beautifully under any light, but when you're outside in bright sunshine, the layered paint effect will really come alive. However, not so good for the vampires amongst you ;-)
Silver plated adjustable ring.
SIZING
Size of setting: 2.5 x 2.5cm
PACKAGING
Presented in a magnetic close gift box and includes a polishing cloth.