SECONDS - Poison Ivy Large Heart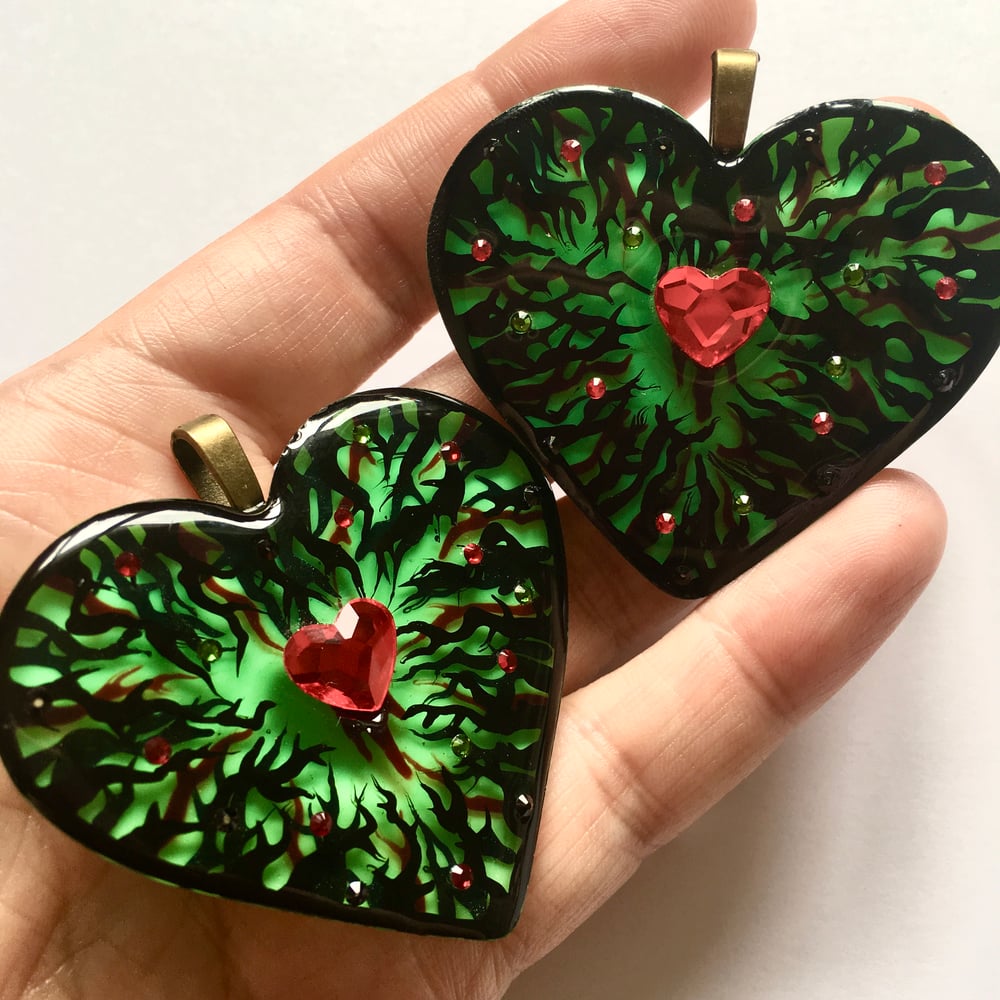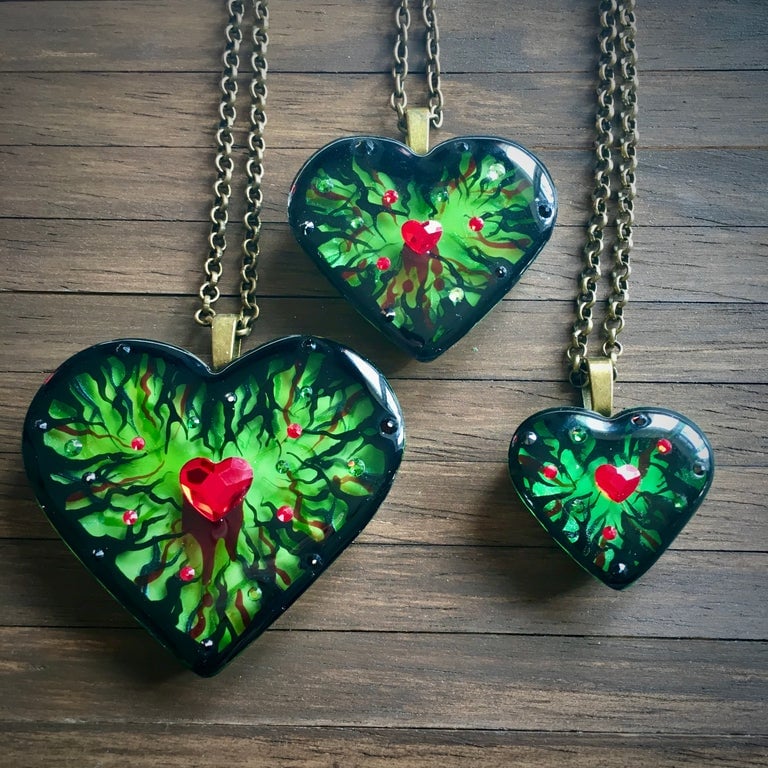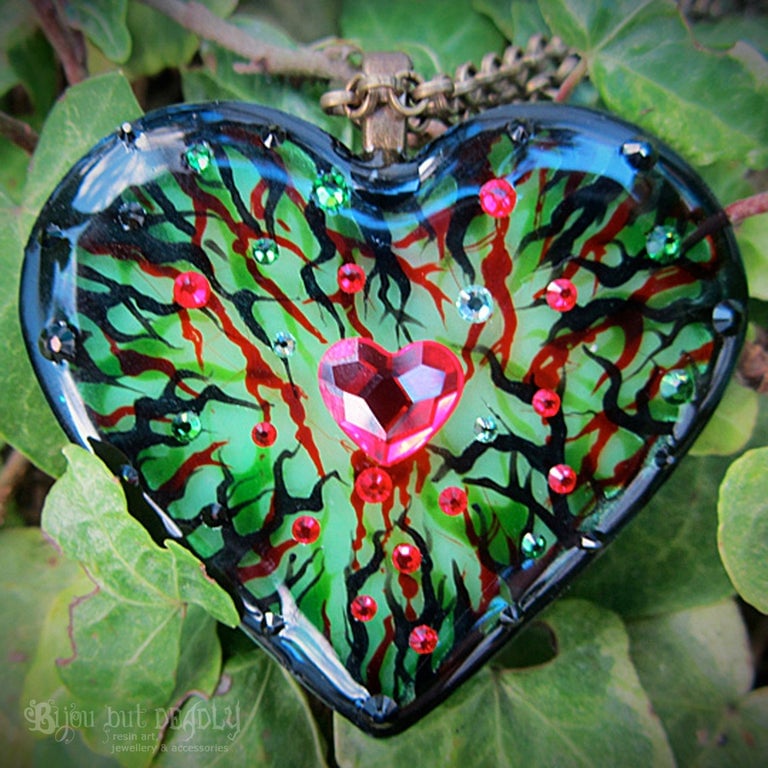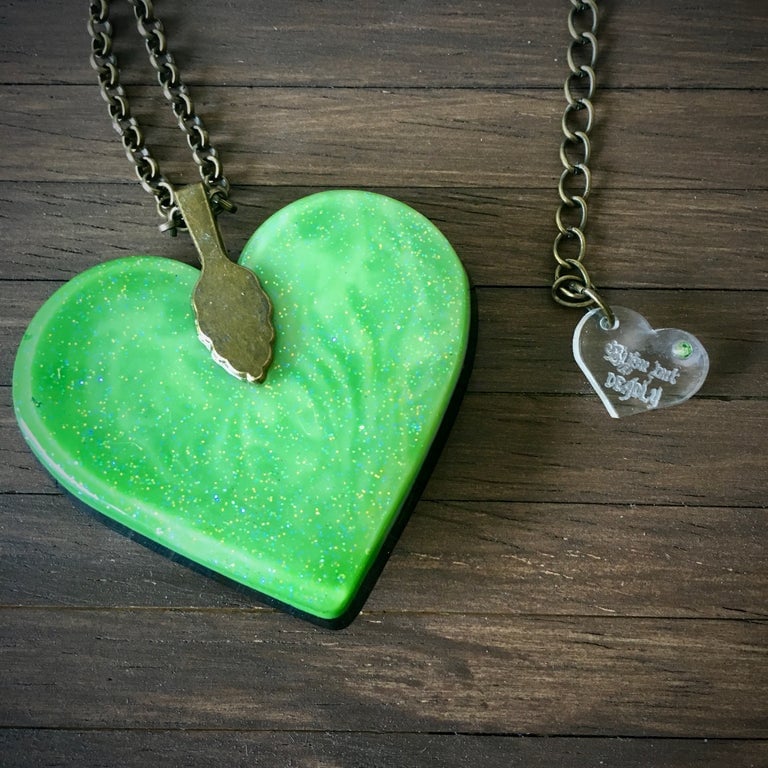 Usual price £40 - these are available at £20
Poison Ivy resin heart pendant.
These large pendants are not quite how I'd like them and I added too many thorns! There's also a tiny indentation around the central red heart crystal.
Therefore you can get these for half the normal price!
The first photo shows the two pendants that are on sale and the other photos show the original listing photos for comparison.
They still look absolutely stunning and are a statement piece!
This pendant features multiple layers of hand painted thorns. Embellished with complimenting shades of Swarovski crystals.
The reverse of the pendant is equally sparkly with a finish of iridescent glitter.
Bronze plated chain with extender and custom BBD hang tag.
SIZING:
LARGE
Chain length: 41cm (16")
Extender length: 5cm
Size of pendant: 4.5 x 5cm
PACKAGING
Presented in an organza bag and includes a polishing cloth.