Real Flowers and Ribs Pendant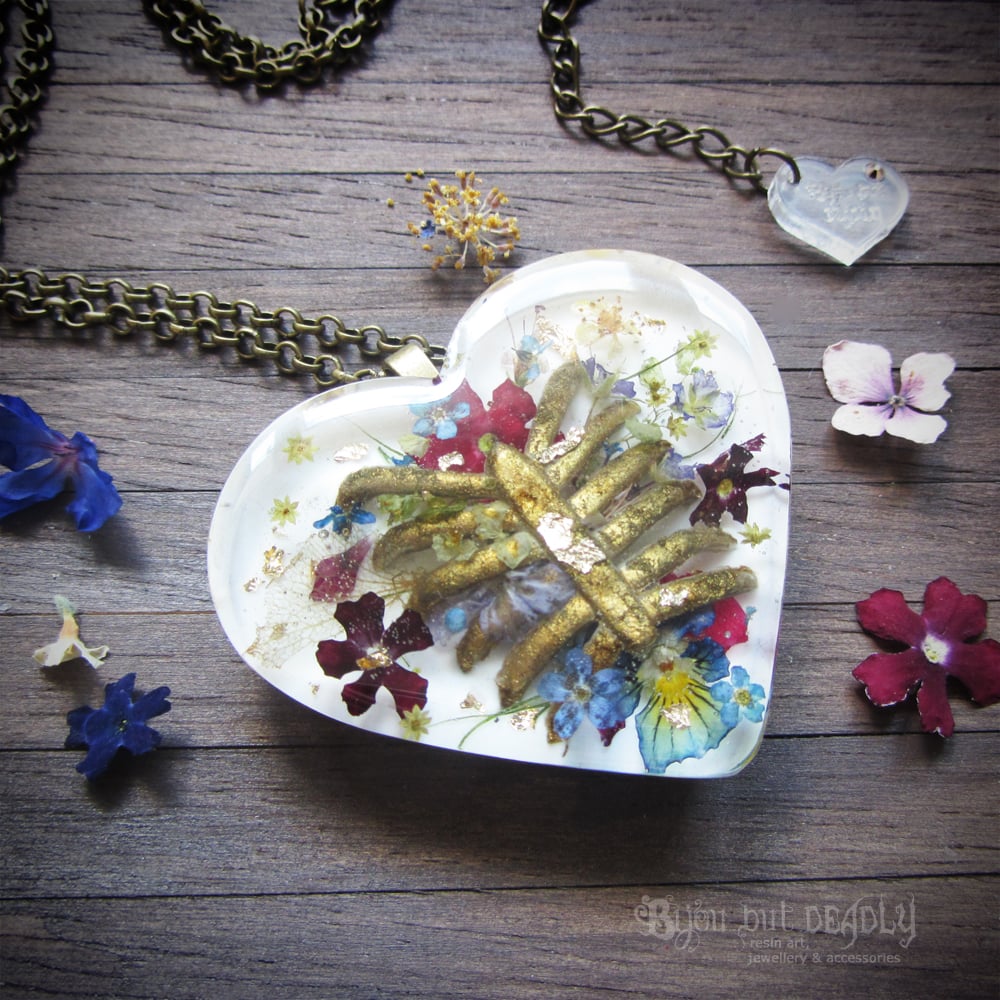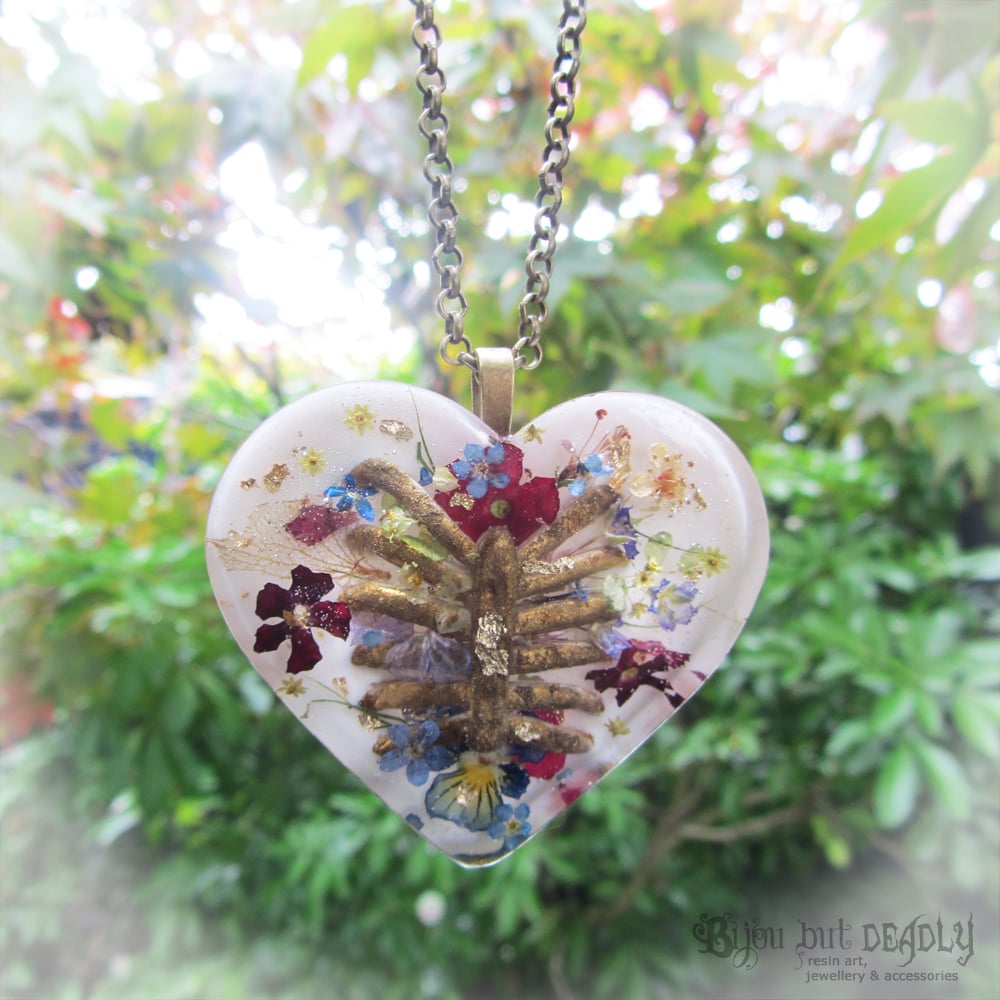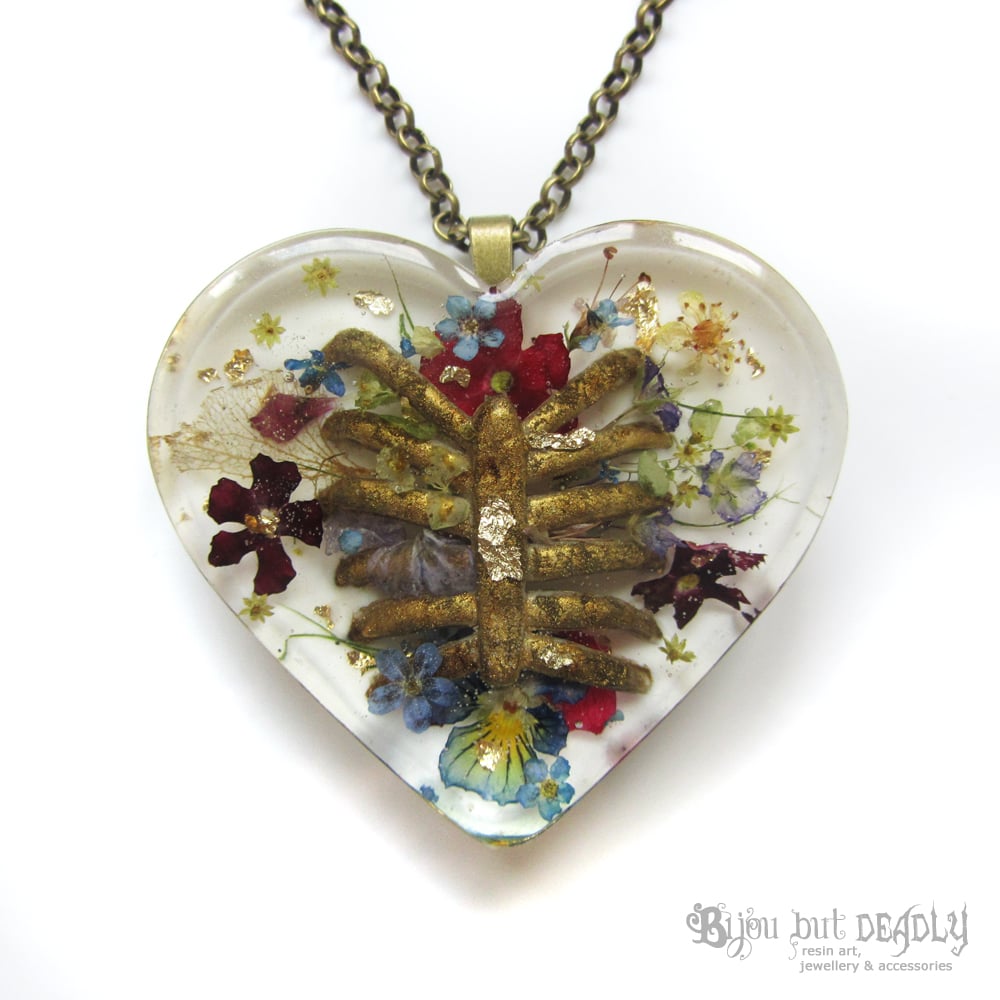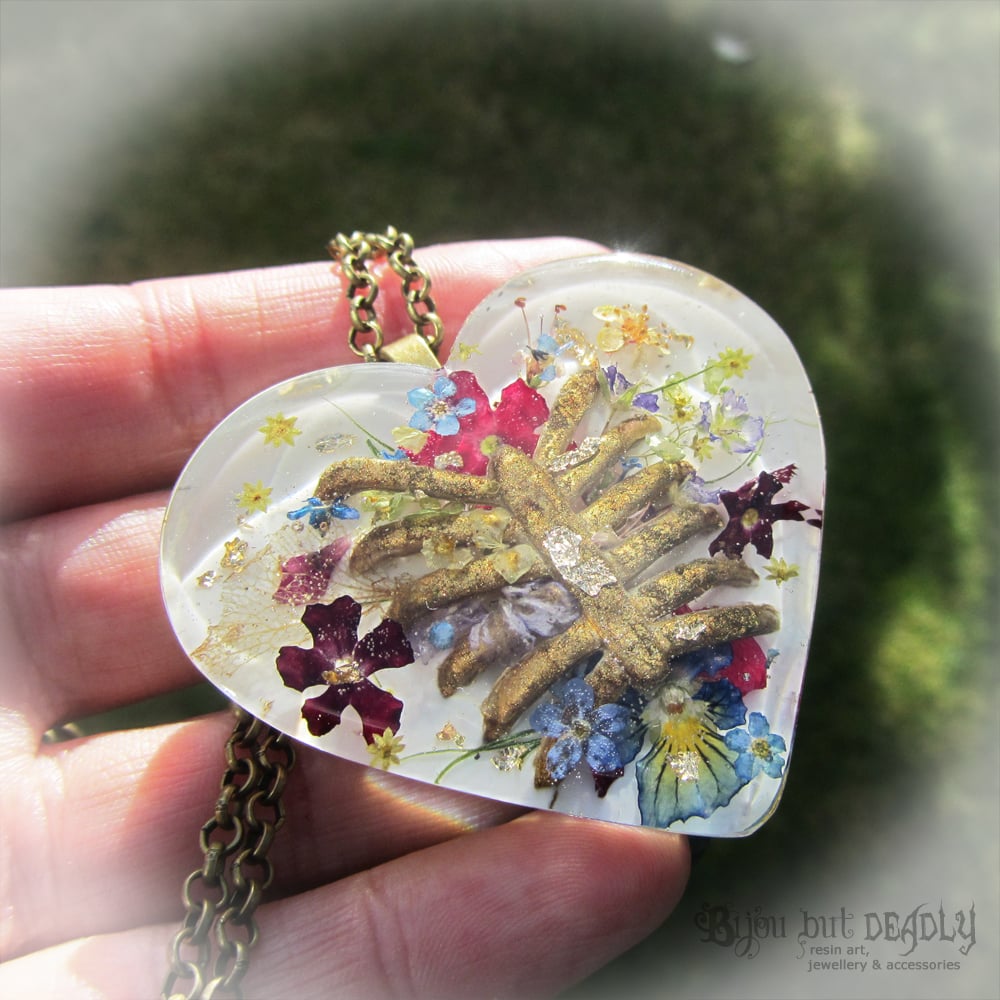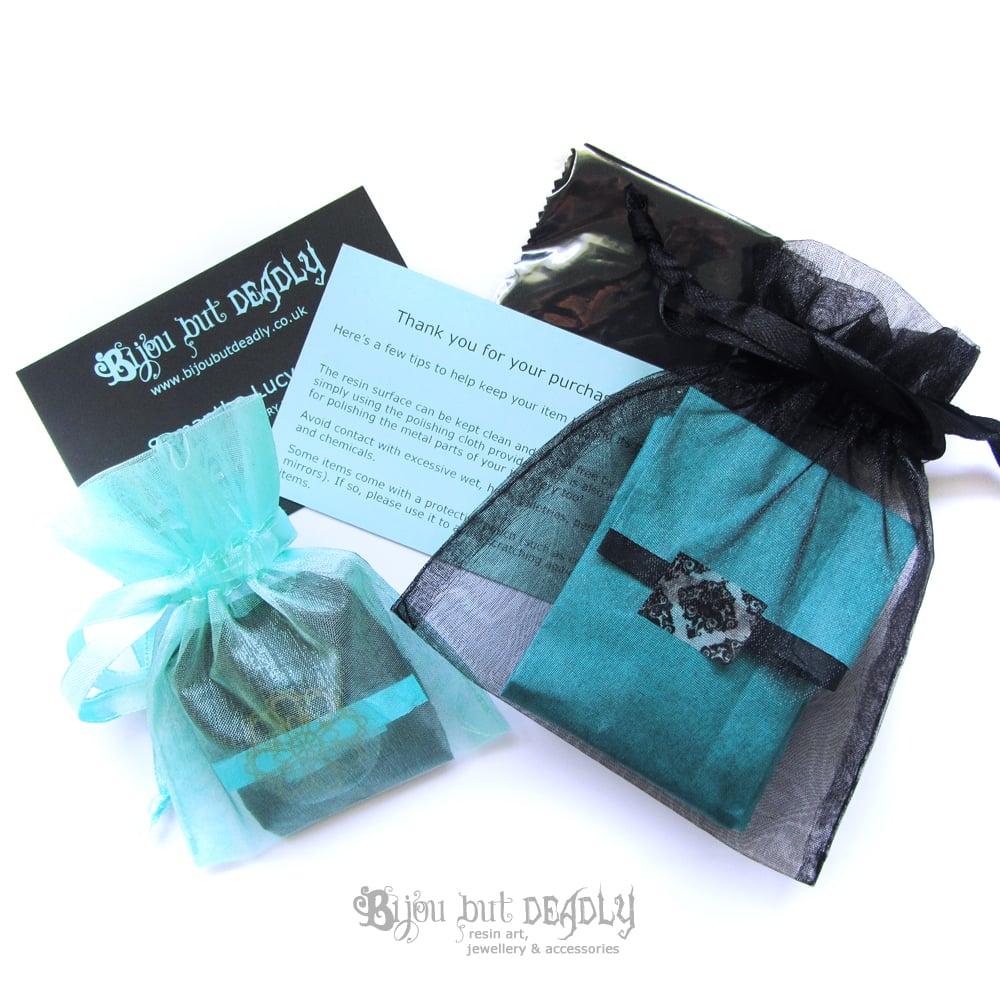 Flowers and ribs heart resin pendant.
This pendant consists of a complex multilayered casting of resin featuring many different types of miniature flowers picked from my own garden and dried carefully to preserve the colours! The mix of flowers includes, forget-me-nots, pansies, verbena, euphorbia, fennel, individual grasses and skeleton hydrangea petals.
The flowers surround a bronze painted set of ribs.
This has a lovely translucent quality and the pendant is a deep casting of resin approximately 1cm thick.
A perfect necklace to give as a gift!
Bronze plated chain with extender.
SIZING
Chain length: 41cm (16")
Approx size of pendant: 5 x 4.5cm
Extender length: 5cm
PACKAGING
Presented in an organza pouch and includes a polishing cloth.
IMPORTANT - PLEASE NOTE: Although there is often one pendant ready to ship out, mostly, this is a made to order piece. As this is a complex piece and the resin I use takes a long time to fully harden, please allow 10 days after ordering before it dispatches and then additional time after that for delivery. Thanks for your patience!