Ghost Skull Butterfly Necklace - Large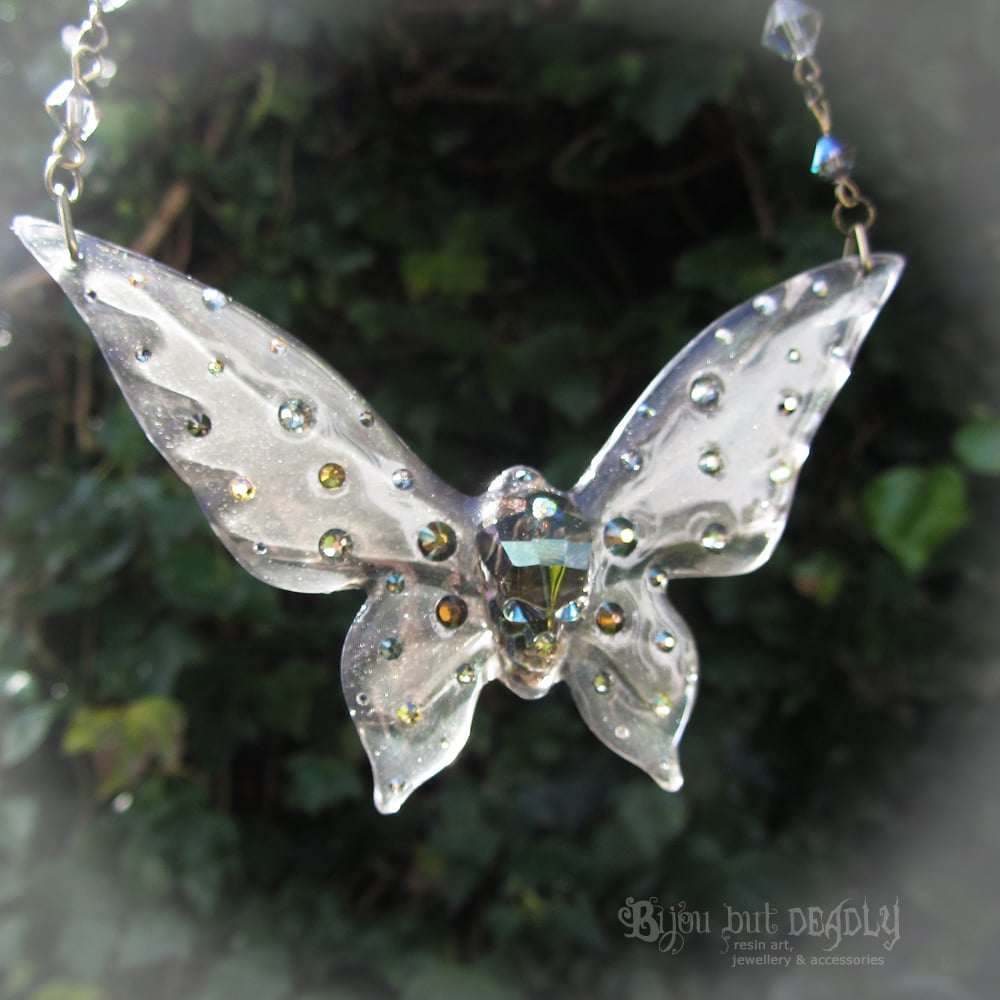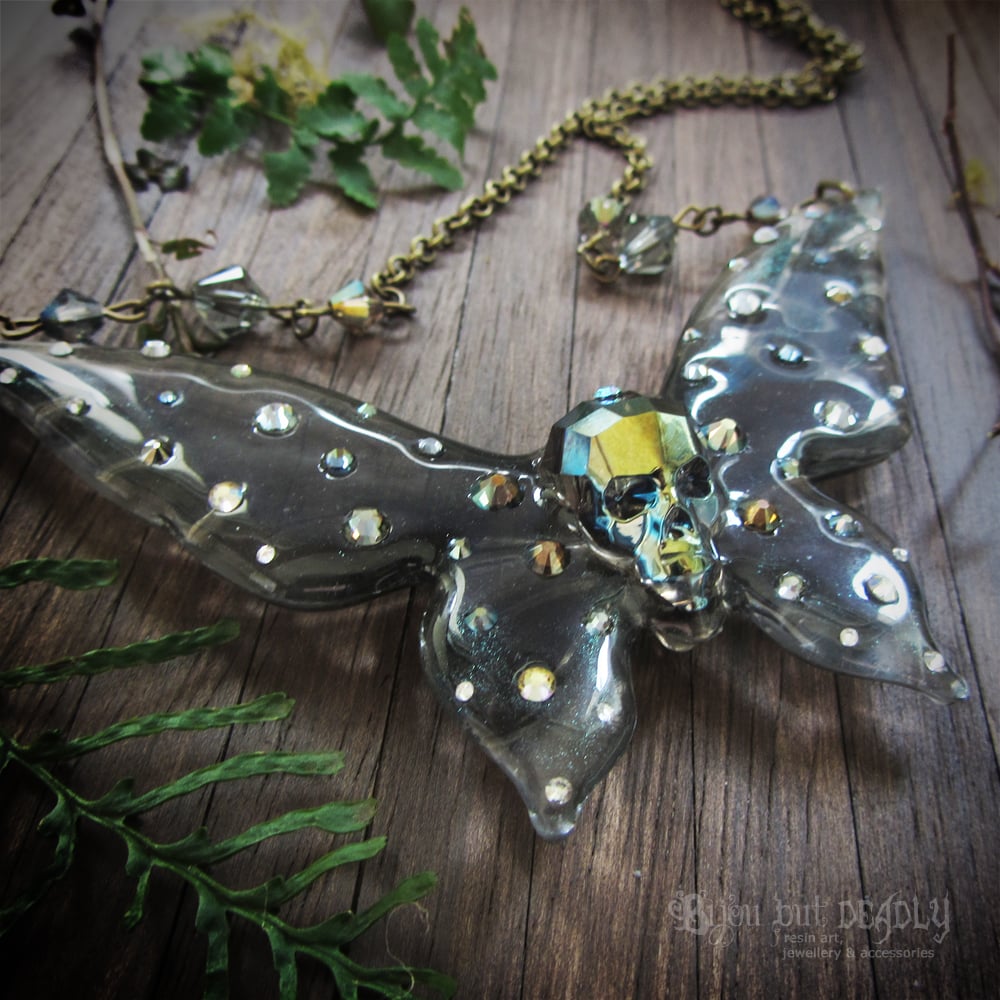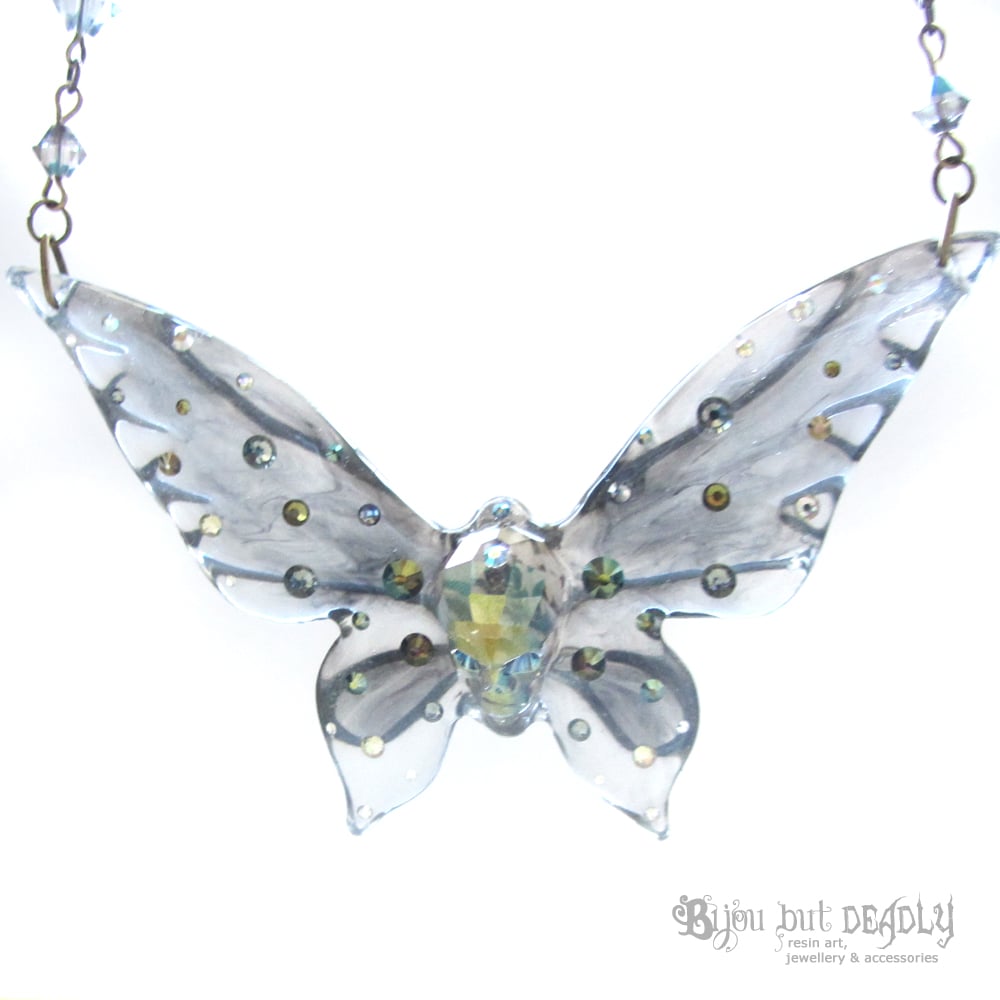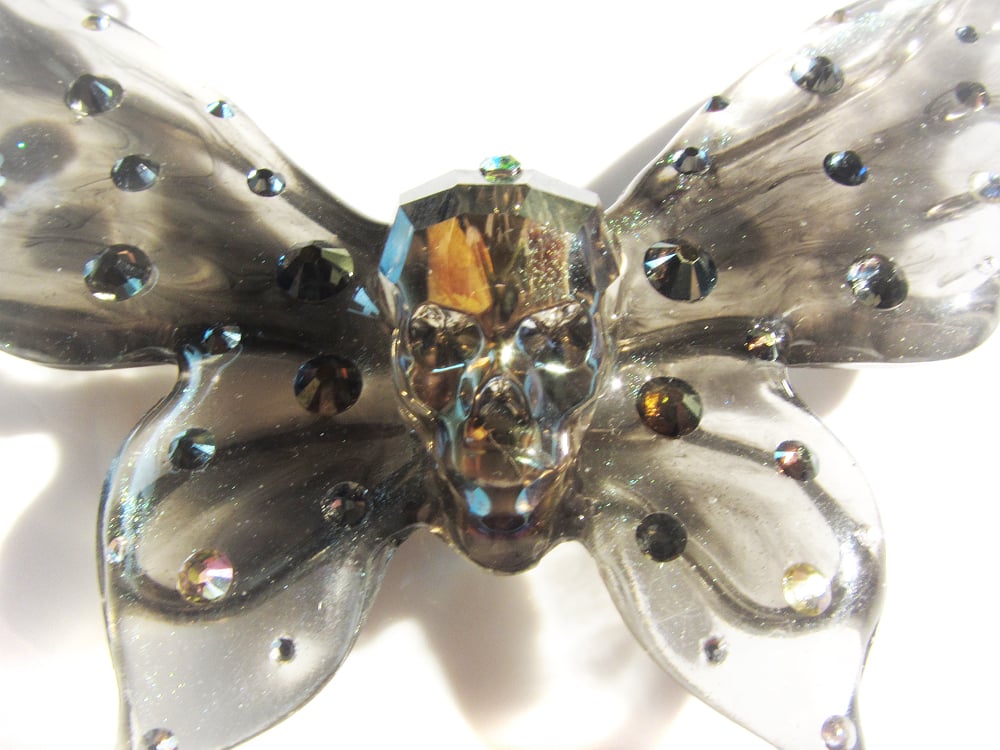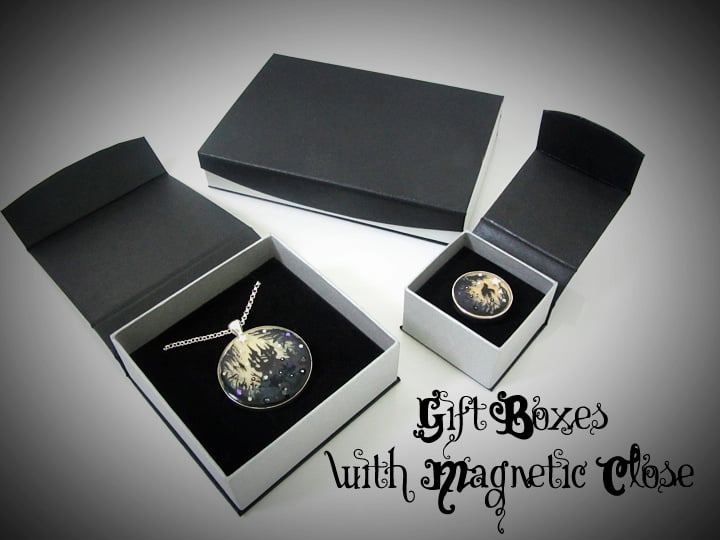 Ghost skull resin butterfly necklace.
This large butterfly features a transparent ombre effect in ghostly grey shades. The wings are embellished with complimenting shades of Swarovski crystals and iridescent shimmer powder.
The centre piece is an iridescent green Swarovski crystal skull - giving the butterfly a beautiful haunting quality!
Each butterfly will differ slightly in the shading, making your item a true one of a kind!
A statement necklace, perfect for summer parties or gothic weddings!
Bronze plated chain with Swarovski iridescent green and grey accent beads.
SIZING
Chain length: 35.5cm (14")
Extender length: 5cm
Approx size of pendant: 10 x 6cm
PACKAGING
Presented in a magnetic close gift box and includes a polishing cloth.