Black Spiked Butterfly Necklace - Small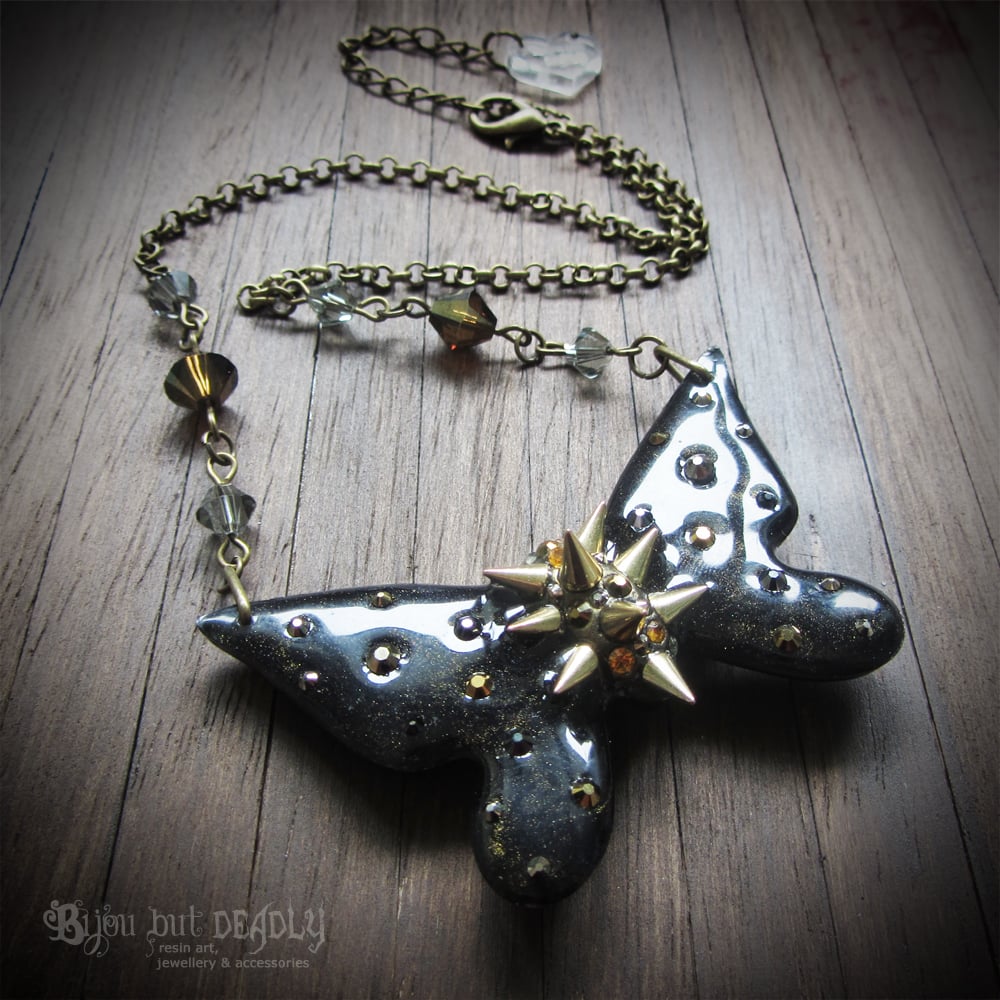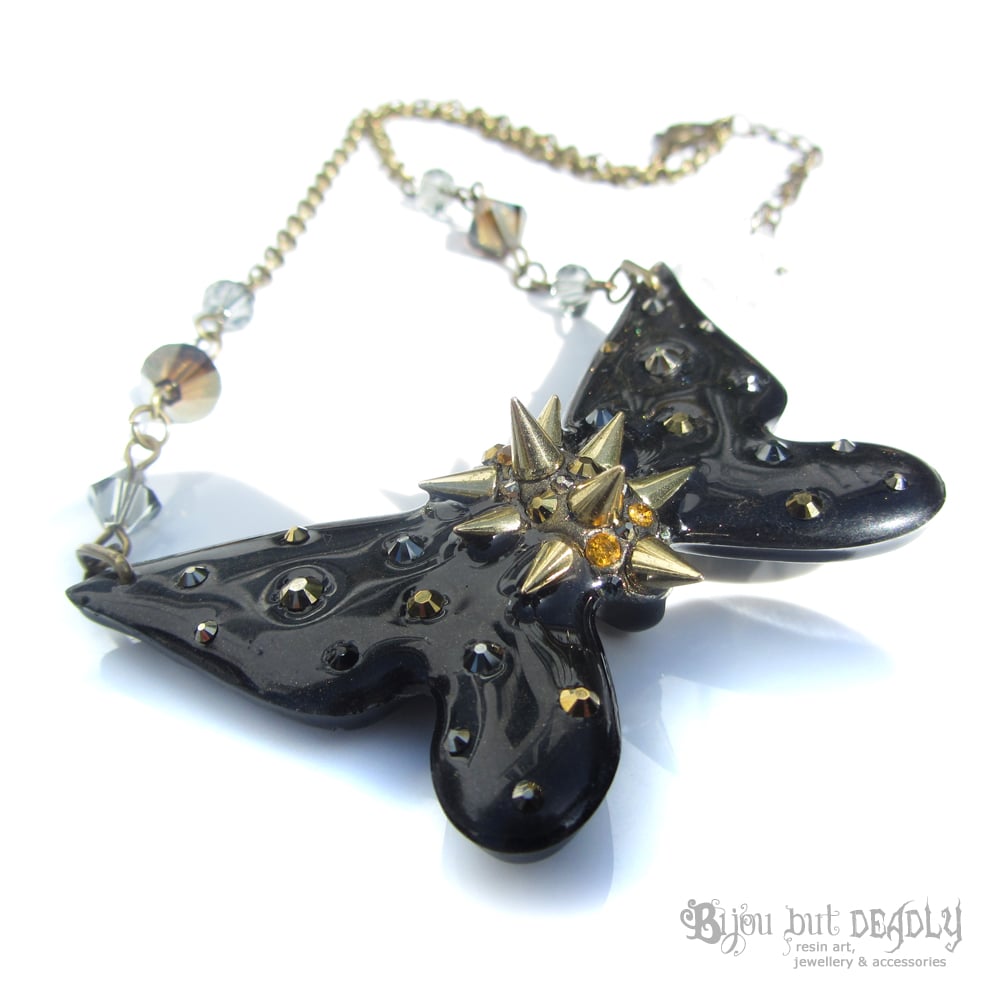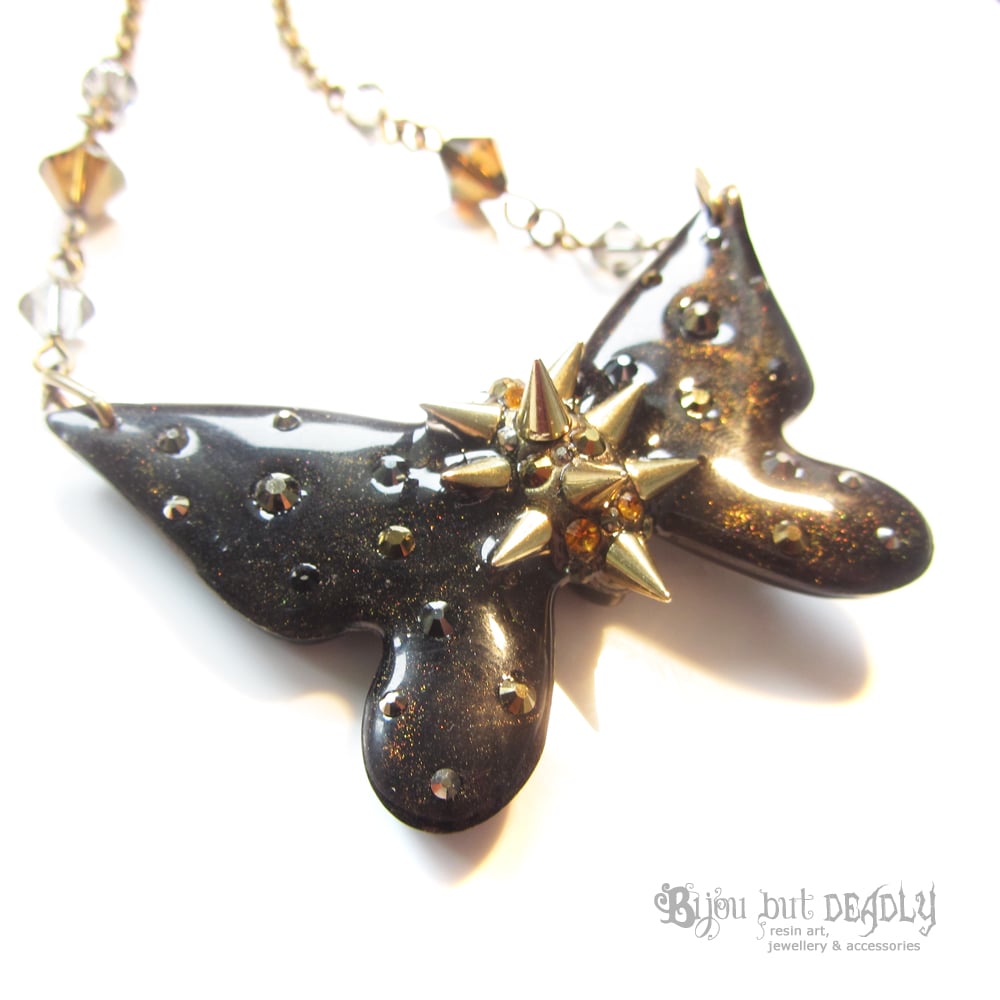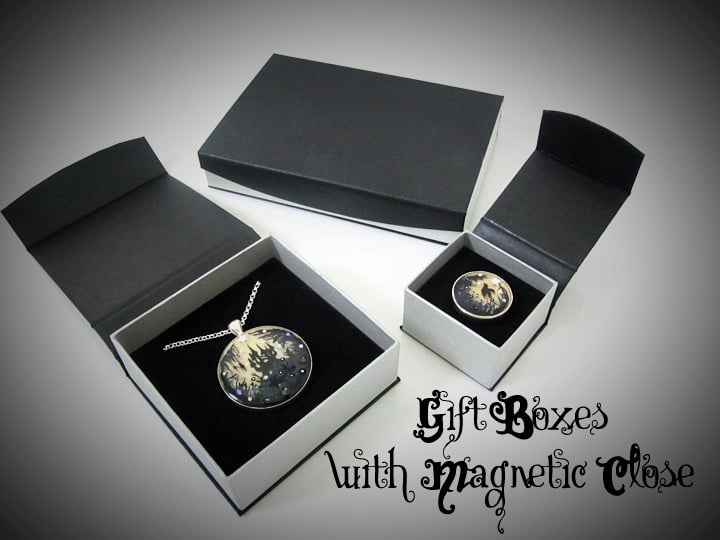 Black spiked butterfly necklace.
This butterfly is cast in black resin with a subtle gold shimmer effect.
The wings are embellished with complimenting shades of Swarovski crystals and the body is composed of a mix of vintage Swarovski crystals and spikes embedded in clay.
Each butterfly will differ slightly in the shading, making your item a true one of a kind!
A statement necklace, perfect for summer parties or gothic weddings!
Bronze plated chain with Swarovski bronze & black diamond accent beads.
SIZING
Chain length: 35.5cm (14")
Extender length: 5cm
Approx size of pendant: 6 x 4cm
PACKAGING
Presented in a magnetic close box and includes a polishing cloth.