Gloomy Wood Compact Mirror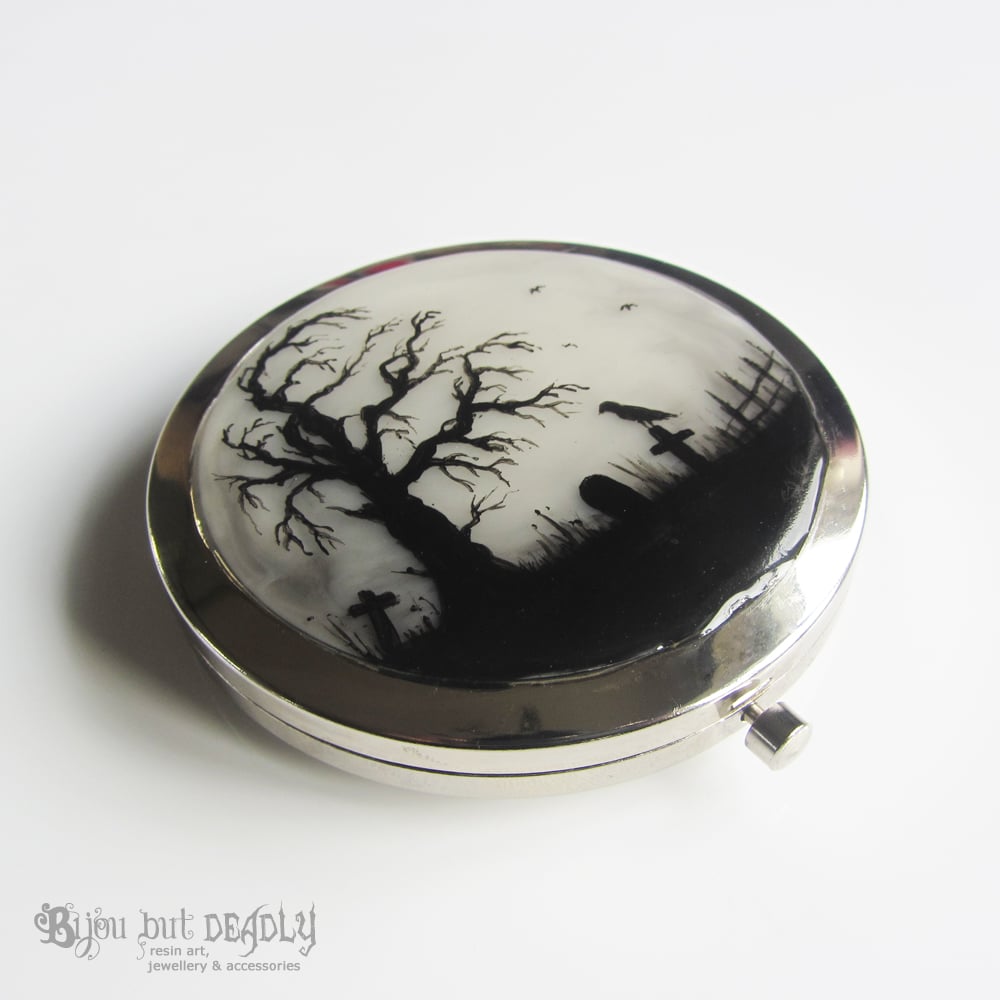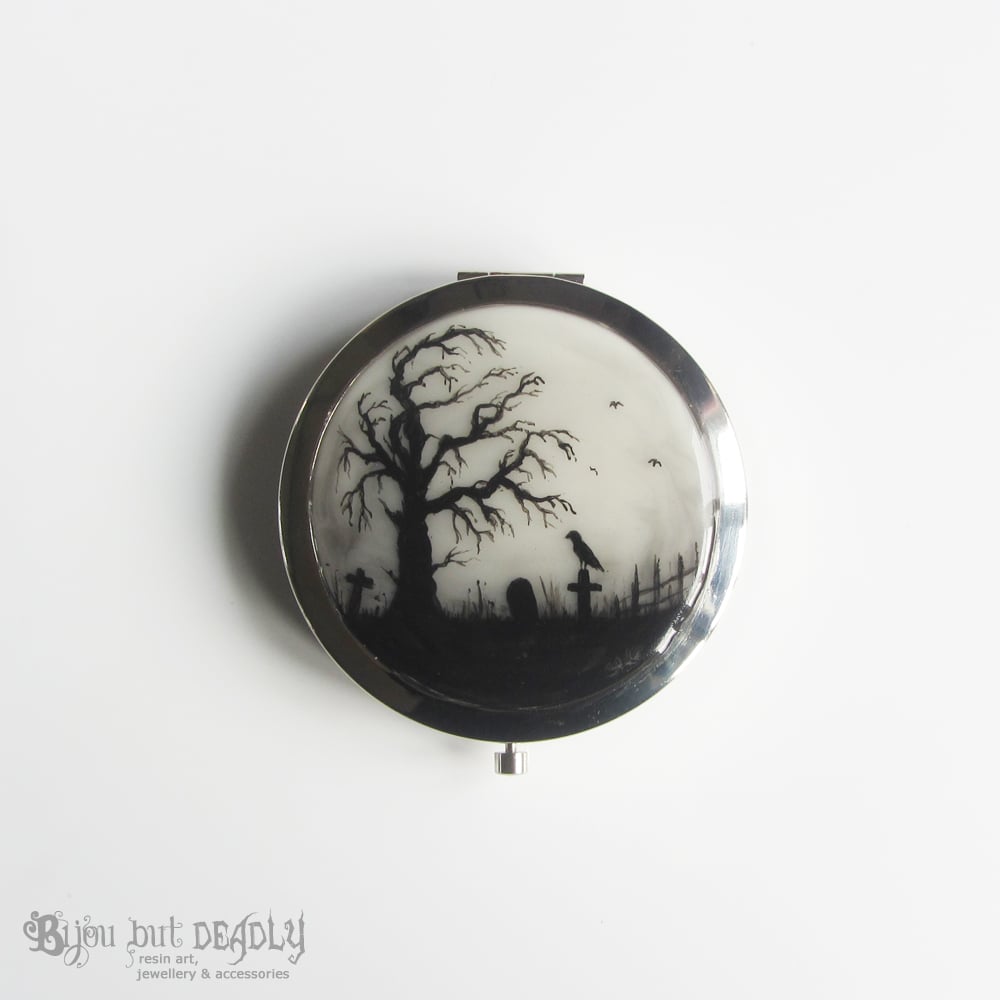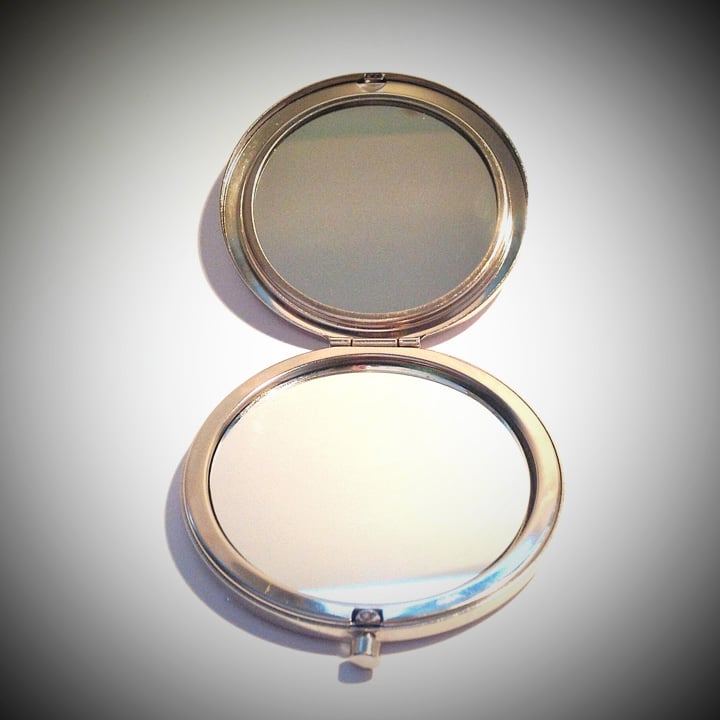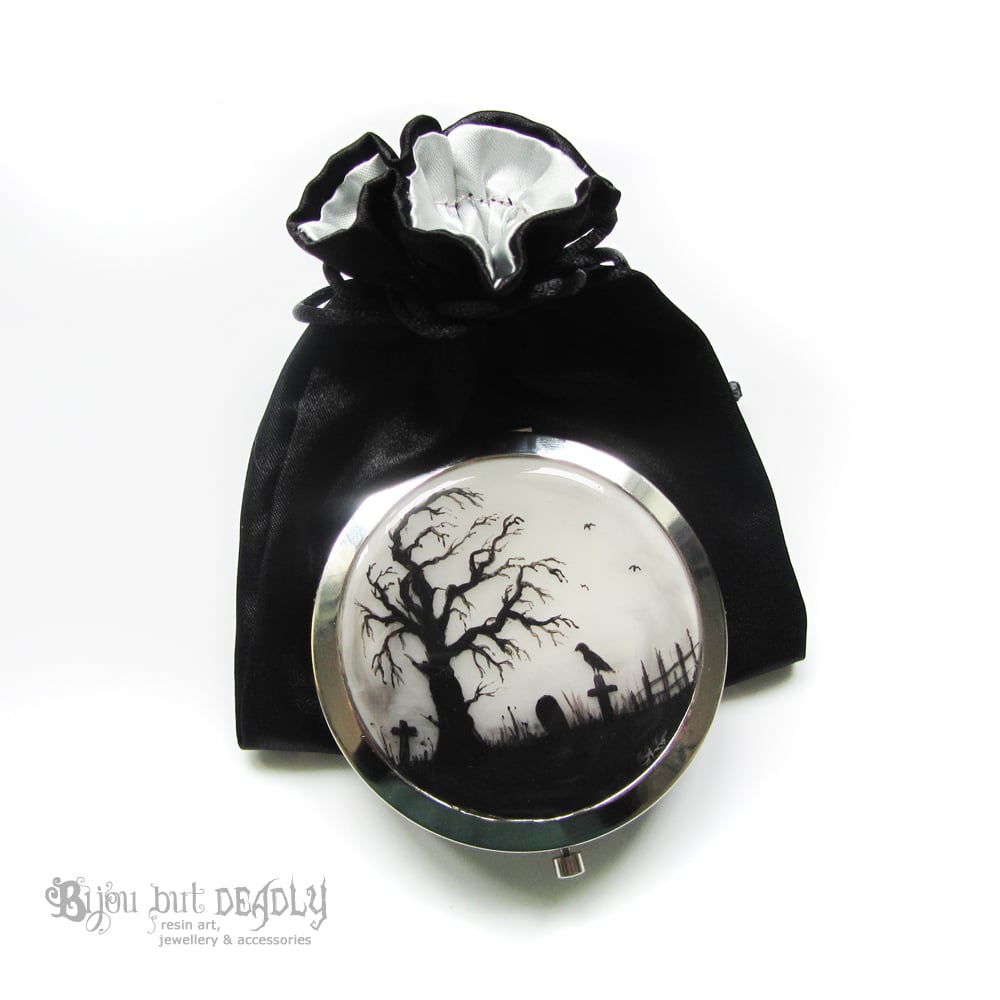 Spooky tree compact mirror from the signature range, Forest Macabre.
Miniature art captured within multiple layers of crystal clear resin.
Each design is hand painted, thus each finished piece will differ slightly - so you will be getting a true one of a kind!
This compact is finished in silver tone metal and has an easy button release action. Features 2 mirrors: one normal and one magnified.
Compact mirrors are also available with a custom scene - please get in touch for more information
SIZING
Approx size: 7 x 7cm
PACKAGING
Presented in a black satin carrying pouch. Includes a polishing cloth.
PLEASE NOTE: Compacts will be shipped 5-7 days after order date. Thank you for your patience.